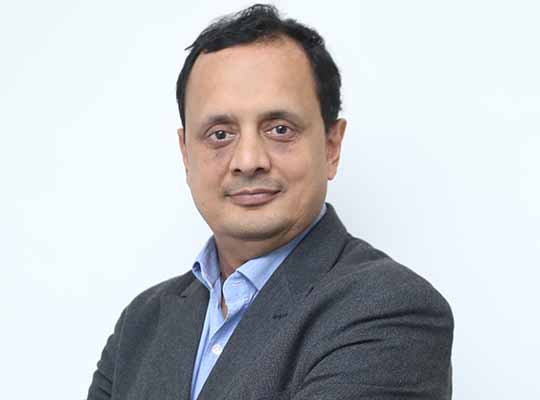 Agriculture is the hand that feeds us. And while its share in India's overall economy has declined over the years due to the growth in the industrial sector, farmers continue to face the pressure of feeding a booming population. By 2030, the country's population is estimated to reach 1.5 billion – that's a lot of mouths to feed.
Small and medium farmers form a significant part of India's agricultural landscape and therefore the country's sustainable agriculture growth and food security depend on the performance of these farmers. However, one of the biggest challenges faced by these farmers, especially those in remote areas, is the lack of modern equipment. In fact, the overall farm mechanization in India has been lower at 40-45% compared to countries such as the US (95 percent), Brazil (75 percent), and China (57 percent), according to the Federation of Indian Chambers of Commerce & Industry (FICCI).
Access to modern machinery can drive higher productivity, resulting in efficient actions that ensure both high quality and quantity of crop yields. It can also enhance the optimization of natural resources, increase seasonal efficiencies, and make farm operations less physically intensive.
Digital technologies such as the Internet of Things (IoT) are driving change in agriculture and are critical in providing farmers access to high-quality, daily data on mechanized equipment, thereby not only making farming profitable for millions of farmers but also increasing food grain and sustainable production.
By bringing agriculture machinery under the 'Farming as a Service' (FaaS) ambit, farmers can get easy access to mechanization and related services on rent as opposed to owning them, thus making access to machinery more affordable, especially for small farmers. FaaS solutions can be leveraged through data from IoT devices transmitted via a network, where data is measured remotely and relayed to the farmer and machinery owner in real-time.
Much of India's farming takes place in rural areas that have little to no cell service. Satellite-based NB-IoT solutions (such as Skylo) can come to the aid of farm machinery owners empowering FaaS owners to manage and track machinery location and movement, even in remote locations —and, ultimately, helping farmers derive greater profit from their fields.
Attaching IoT devices to farming equipment such as rental tractors, threshers, combines, and other farm machinery, allows farmers as well as renters to seamlessly track the usage of expensive machinery to maximize return on investment. Custom hire center (CHC) owners can always view their equipment on a live map, drivers can send SOS alerts in times of trouble, ask questions via text message, and be notified of scheduling changes.
Using geofencing technology, the IoT solutions keep a precise measurement of the entire path the driver takes, calculating the area and distance covered, total elapsed time, time in motion, and time at rest. The CHC owner can use all this data to accurately charge customers with precise accuracy.
They can even get insights into machine health – and therefore be notified of any maintenance issues proactively, understand the total area worked upon and monitor how their equipment is being used. These insights can be delivered directly to their device – even in absence of mobile networks, as the solution uses a satellite-based network. Notably, the government has rolled out various schemes that provide farmers easy access to agriculture equipment on rent as well as provide subsidies for purchasing tractors.
IoT deployment and connectivity have a high emphasis on precision agriculture as well. It uses a customized approach by allowing the farmer to deal with different sections of his field differently. IoT devices are capable of monitoring valuable information such as soil moisture, pH, chemical application, humidity, livestock health, sunlight, and temperature.
Farmers can leverage this data in multiple ways. They are already well aware of broad conditions, but with increased information, they can improve the precision with which they select a crop variety taking into consideration the ecological zone, assess climate forecasts and decide when they should start sowing, and receive an alert when the level of moisture in the soil is low and initiate irrigation. Always-on connectivity helps farmers with water management practices such as monitoring water level, pH level, and the irrigation bay. IoT solutions can even recommend an optimum fertilizer combination by considering the nutrient status of the soil.
The Indian government sees potential in the use of modern technologies in farming to unlock the entire value chain. With a target of doubling farmers' income by 2022, it is confident of the role of affordable IoT solutions in modernizing rural India's agricultural activities at scale.
Ultimately, the farming industry will have to prepare itself to meet the requirements of the growing population, and farmers who know more can grow more. Powerful farming machinery and equipment are untapped goldmines and affordable IoT solutions can enable farmers to grow more sustainable, higher quality crops.