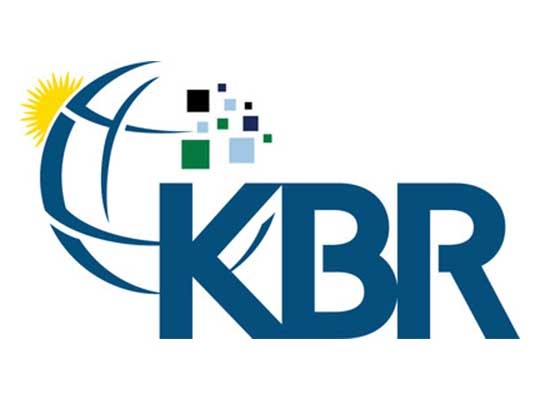 HOUSTON, Aug. 11, 2020 – KBR has announced it has been awarded a $40 million recompete task order to provide sustainment engineering to America's longest-serving and most versatile bomber, the B-52 Stratofortress. The company will perform this work for the United States Air Force (USAF) Life Cycle Management Center's Bomber Reliability and Sustainment Improvement Program.
The USAF Installation Contracting Center/KVD awarded KBR this cost-plus, fixed fee task order under the Department of Defense Information Analysis Center's (DoD IAC) multiple-award contract. KBR has supported the mission of the DoD research and development community through various predecessor DoD IAC contracts since 2005.
Under this task order, KBR will partner with the Air Force to keep the B-52 operationally viable while improving availability and decreasing total ownership costs. The company will perform reliability and obsolescence analyses, as well as develop non-destructive inspection and test techniques, maintenance procedures and analysis tools for reliability data.
The contract enables KBR to further enhance its company-developed, web-based application that facilitates the ability of B-52 engineers to analyze and trend aircraft data in support of weapon system integrity programs. KBR will execute this work over the next five years primarily at Tinker Air Force Base in Oklahoma.
"This recompete win allows KBR to continue to develop solutions to emerging and longstanding parts and obsolescence issues for the B-52 – a mainstay of the Air Force for more than 60 years," said Byron Bright, President, Government Solutions. "KBR will work with the Air Force to sustain the aircraft for today's warriors while anticipating the needs of tomorrow."
KBR provides a full spectrum of engineering and technical solutions across the life cycle of U.S. military systems on land, at sea, in the air, in space and cyberspace. Areas of expertise include acquisition, systems engineering and integration, AI/big data applications, cyber, research and development, test and evaluation, C4ISR and sustainment engineering. Known for excelling in complex and extreme environments, KBR is trusted to overcome the nation's most pressing challenges.
For more information, please visit: www.kbr.com