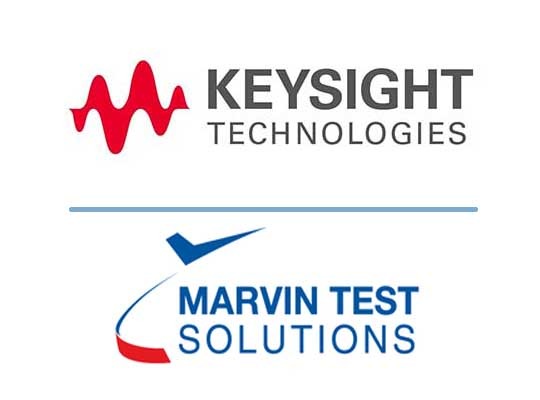 Bangalore, December 6, 2019 – Keysight Technologies, announced that its collaboration with Marvin Test Solutions, Inc. (MTS) – a supplier of functional test solutions – has resulted in the development of a fast and accurate 5G semiconductor manufacturing test platform.
The two parties focused on advancing beamformer integrated circuit (IC) test technology to help manufacturers of semiconductors accelerate the production of high performance 5G integrated ICs. Marvin – a trusted provider of globally-deployed test solutions for military, aerospace, and manufacturing organizations – integrated Keysight's PXIe-based Vector Network Analyzer (VNA) to achieve accurate and fast measurements in its TS-960e-5G mmWave Test System.

"Thanks to Keysight's proprietary measurement science and expertise in beamforming IC test technology, MTS can offer leading semiconductor manufacturers the ability to improve their production yield at a significantly reduced cost," said Major General Stephen T. Sargeant, USAF (Ret.), CEO of Marvin Test Solutions. "Keysight's highly scalable PXIe-based VNAs, when combined with MTS' scalable, open architecture mmWave test platform and ATEasy® software development suite, offer the measurement performance highly sought after by our customers and enables us to simplify testing for global manufacturing organizations."
Keysight's recently introduced M980xA Series network analyzers offer the scalability required to test multi-port components, front end modules (FEMs) and base stations that rely on beamforming technology. Mobile operators are deploying beamforming technology to extend cellular coverage and deliver higher data rates, leading to improved mmWave 5G network reliability and efficiency. To ensure reliable and efficient 5G mmWave communications, the performance of critical elements that form part of the beamformer IC need to be rigorously tested under linear and nonlinear conditions across the entire workflow from design, validation to manufacturing."Our collaboration with Marvin Test Solutions demonstrates that scalable production testing of beamformer solutions can be achieved with Keysight's PXI VNAs," said Kailash Narayanan, vice president and general manager of Keysight's wireless test group. "We're excited to help shape the future of 5G mmWave production testing with our beamformer IC test solutions using integrated component and system-level simulation tools to deliver high precision measurements at mmWave frequency bands."
For more information visit at www.keysight.com.