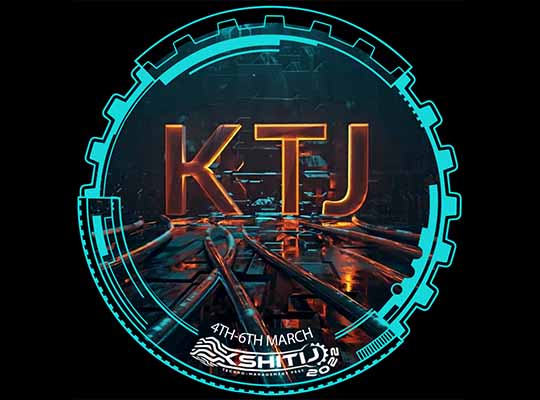 The wait is finally over, Kshitij, IIT Kharagpur, the annual techno- management fest of IIT Kharagpur and the largest symposium in Asia in the genre  is back with its yet another exciting edition between 4th to 6th of March, 2022.
With the slogan "Think, Create and Enjoy", Kshitij aims for the talent and expertise to be recognized and duly rewarded. Believing in the flow of practical knowledge, with innovation as inspiration, Kshitij has rejuvenated the ancient engineering ideals which one day could well be, the state-of-the-art modern technology. With a noble agenda of providing a national-level platform for the students to showcase their technical and managerial prowess.
Kshitij is going to conduct a plethora of technical and managerial events from all domains.
Datathon, Indian Case Challenge 2022, India Innovates – Product Innovation Challenge, Overnite, Relic Hunter, Math Olympiad, Sandrover, and Managerial Olympiad are among the highlights of this year's edition, which aim to provide a platform for brilliant minds to attain new heights of excellence.
Mercedes-Benz Research & Development India hosts 'Datathon,' an exclusive Data Analytics event with the goal of developing an AI engine that generates the most attractive and futuristic automotive prototype photos. The B-Plan event provides prospective entrepreneurs with a fantastic opportunity to pitch their business idea to angel investors and venture capitalists from prestigious B-Schools. One of India's largest hackathons, Overnite, is a 24-hour hacking competition. Participants in "Code-O-Soccer," a simulation-based strategic coding event, code the match strategy for a team of three robots and demonstrate their coding skills. There are many more events, each one unique in its own way, intended to allow participants to recognize their
abilities across India.
We have successfully conducted and are also coming up with a series of workshops by Tech- giants like Mercedes-Benz, Adobe, Unity, etc , Guest lectures, leadership talks,summits, interactive sessions, with the prominent faces from the country and overseas !
Do Explore www.ktj.in for more updates and never forget to sign up at https://ktj.in/#/signuppre
In order to stay tuned and be a part of the largest techno-management Fest of Asia – Kshitij