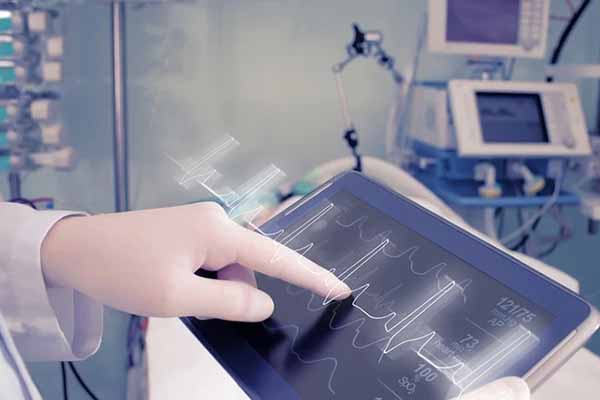 As the healthcare sector is gradually moving towards digital integration, technologically advanced electronics and medical devices are becoming inextricably linked with the future of this industry. The past few decades have witnessed the successful launch of various electronics that have revolutionized the healthcare infrastructure.
Recent innovations in Information and Communication Technology (ICT), for instance, have redefined the management of chronic illnesses, improvement of healthcare for patients, and treatment of diseases. It is also enabling interdisciplinary clinical support and remote care to bridge the gap in both developed and developing countries.
As per Fact.MR, the global medical device technologies market is expected to reach a valuation of USD 663 Bn and exhibit growth at an astonishing CAGR of 3% from 2022 to 2032. The firm further mentions that the rising popularity of minimally invasive diagnostic instruments, especially for the treatment of cancer, is set to augur well for the industry.
Manufacturers operating in various parts of the globe are increasingly focusing on introducing Internet of Things (IoT)-based healthcare devices to help patients and clinicians to look beyond conventional tools and methods. These devices are not only capable of providing real-time information about patients to medical professionals for accelerating treatment but also help in the early detection of potential exacerbations.
How are Medical Electronics Improving the Healthcare Sector?
Better Patient Care: The use of cutting-edge medical devices can provide insights to develop personalized, hyper-targeted health and wellness plans and surge patient engagement. Wirelessly connected devices and wearables, such as fitness bands can monitor a patient's Electrocardiograph (ECG) and blood pressure. Thus, healthcare professionals can gain access to their personal information to keep a track of patients' health efficaciously.
Enhanced Patient Education: The emergence of novel applications and software solutions that provide customized healthcare education to patients on the basis of their specific conditions and needs is helping clinicians to enhance the overall patient experience. Various institutions are opening up their own portals to deliver information about personal health, as well as providing 2-way electronic communication with healthcare professionals and patients through smartphones or computers.
Reduced Medical Errors: Medical errors are considered to be an inevitable part in the healthcare sector that occur as a result of human performance. As per the World Health Organization (WHO), healthcare related adverse events and medical errors occur in around 8% to 12% of hospitalizations. However, novel technologies have boosted the development of numerous systems that help in reducing medical errors. The Decision Support (CDS) system, for instance, presents patient-specific, as well as medical information to improve decision-making of healthcare professionals.
Chronic Disease Monitoring: With the ongoing development of connected medical devices, healthcare professionals are remotely monitoring lifestyle-related chronic diseases, such as hypertension and diabetes to ensure that these conditions are well-managed. These devices are also providing healthcare professionals with the ability to take quick actions in case of major issues, thereby potentially avoiding risky or costly procedures. These devices are capable of performing diagnostics and prescribing medicines from remote parts of the world.
Are 3D Printing Medical Devices Proving to be Beneficial for the Healthcare Sector?
3D printing involves taking a blueprint or a digital model of the subject, which is then printed on a suitable material in successive layers to develop an upgraded version of the subject. It was first developed in the 1980s and since then, the technology has been implemented to a wide range of industries, including healthcare. Several medical imaging techniques, including ultrasounds, Magnetic Resonance Imaging (MRI), Computed Tomography (CT) scans, and X-rays are utilized to produce the original model, which is then put into the 3D printer.
Fact.MR states that the global 3D printing medical devices market is projected to exceed USD 11.5 Billion by 2032. Sales of 3D printing devices are expected to grow at a rapid pace in future owing to their increasing usage in the reduction of the duration of anesthesia exposure. The rising number of hospitals and clinics in emerging economies backed by government support is another crucial factor that is anticipated to propel the industry.
In May 2022, for instance, the Government of Telangana's National Centre for Additive Manufacturing (NCAM) and the Government of India's Ministry of Electronics and Information Technology (MeitY) organized the National Conference on 3D Printing in Medical Devices and Implants for the first time. The conference featured latest the innovations in the field of 3D printing technology and aimed to develop a roadmap for creating a better ecosystem for additive manufacturing in the healthcare sector. Rising number of similar government initiatives worldwide are set to take 3D printing technology to a whole new level.
How are Next-generation Wireless Portable Medical Devices Revolutionizing the Industry?
Medical science has found a way to combat a wide range of ailments occurring due to the increasing adoption of modern lifestyles. Portable medical devices are playing a significant role in managing and monitoring the health of patients. While numerous next generation devices are currently under development, a large number of wireless medical devices are already present in the market. Some of the most commonly used portable devices include automated insulin pumps, glucose monitoring systems, and blood pressure monitors.
According to Fact.MR, the global wireless portable medical devices market is expected to be valued at US$ 33 Bn and showcase a CAGR of 11% by 2032. Ongoing technological advancement, rising prevalence of multiple health disorders, and increasing awareness about health and fitness among people are anticipated to push sales of these devices worldwide in the upcoming years.
Moreover, the availability of numerous types of advanced portable devices for all age groups is likely to bode well for the industry. In May 2022, Clarius Mobile Health, a developer of ultrasound tools based in Canada, launched its high-performance wireless ultrasound scanners in the U.K. and the European Union. This third-generation product line includes pocket-sized scanners that can easily be connected with Android and Apple devices. Such innovative product launches by key companies are expected to bolster the industry in future years.
Is the Future of Medical Electronics Bright?
Rapid technological advancements in the field of healthcare is anticipated to transform it to a certain extent in future. How healthcare is delivered to patients would also be impacted owing to rising societal changes. More flexible medical electronics are expected to be developed for enabling new functionalities and eliminating the constraints on the design of devices. Integration of the IoT is likely to allow monitoring of crucial health data and Artificial Intelligence (AI) will be utilized to provide adaptable therapy simulations and expert systems.
In addition to that, physical capabilities are projected to be augmented by bio-electronic prostheses. Key players are set to develop economically feasible medical electronics to focus more on preventative health and make health data tracking ubiquitous. They are also expected to come up with point-of-care, portable devices to perform numerous tests that were previously done in laboratories.
About the author: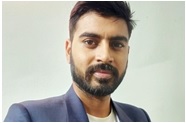 Shubham Patidar is an experienced research consultant at Fact.MR, He is a Client Partner at Fact.MR, with a proven experience in market research & consulting industry and has been closely working on technology vertical.