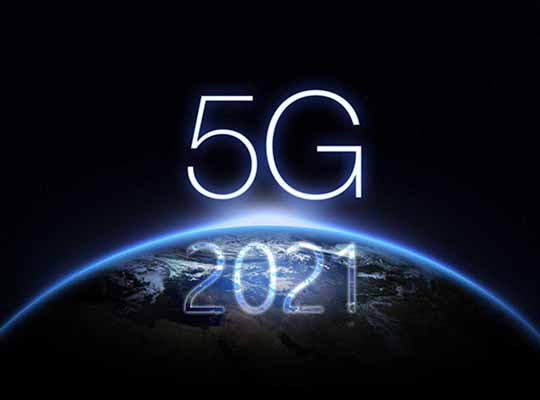 Recent events continue to push the acceleration of 5G deployment and the advancements offered by 5G architecture is set to change the way we perceive our digital environments. As we embrace and adapt ourselves to the new normal, technology has become our absolute arena for collaboration. The continuing disruptions are accelerating the demand for bandwidth, raising the stakes for real-time response and ultimately pushing deployment of the most dynamic and multifaceted generation of mobile communication. Low latency applications, accurate location intelligence and machine learning will be the 5G stronghold, as it provides the digital backbone for essential infrastructure across the world, opening up new opportunities, while enhancing our ability and transforming the way we work and collaborate. There is an immediate load and shift in network traffic that has taken place and network optimization will be crucial for network operators to ensure efficient resource utilization.
The key to successful 5G network deployment adapt traditional best practices to the new technological breakthroughs that have set 5G apart. These principles cut across all facets of 5G network architecture, technology and performance.
VIAVI observes three leading 5G trends to watch in 2021:
5G mmWave becomes a reality
The anticipation of 5G high bandwidth and better performance compared to 4G is pushing operators to accelerate the nationwide deployment of 5G mmWave services in countries around the world. This is in contrast to the previously held concept that mmWave would only be used for dense urban areas or hot spots. As of the writing of this article, iPhone 12 preorders have surpassed expectations, and with the emphasis on the 5G capabilities of iPhone 12, operators are feeling the pressure from the competitive landscape to make sure they have the best 5G coverage and performance to protect their brand. We believe that effect is accelerating the 5G standalone (SA) network upgrade as well as placing focus on millimeter wave nationwide deployments, to help ensure iPhone customers can get the best return on their investment in the new phone.
Additionally, changes in geo-politics environments (e.g. competition with China) are accelerating high frequency auctions and opening the possibilities to take advantage of the abundance of spectrum, bandwidth and speed available at mmWave frequencies.
O-RAN gains momentum
Telecom operators are switching to open radio access network (O-RAN) architectures worldwide in an effort to simplify 5G RAN deployment and management, and to efficiently enable the scalability needed to meet rising data demands. O-RAN can significantly advance 5G network deployments and it is encouraging to see vendors and telecom operators working together. At the current pace, we believe the era of monolithic vendor RAN will become a thing of the past in the next three to five years. Traditionally, RAN components have been built on proprietary hardware with vendor-specific protocols for communications, software functions, and interfaces. Open RAN initiatives were developed to help operators evolve infrastructure quickly and expedite monetization of new 5G business opportunities. All of this while enabling better CapEx management and holding OpEx.
To deliver 5G profitably, operators need to look closely at ways to manage the high cost areas of network evolution, growth and maintenance. Open RAN architectures give them several new avenues to accomplish a multi-vendor interoperable ecosystem that drives healthier competition, innovations and lower costs for RAN equipment.
Private networks are the hot ticket
5G offers much more opportunity beyond binge-watching our favorite TV shows. In addition to higher speeds, 5G enables low latency, massive scaling in machine-to-machine connections and network slicing—capabilities that will allow the full potential of the internet of things (IoT) to be realized.
Excitement over the disruptive nature of 5G has spurred interest in private infrastructure. As 5G networks continue to roll out, the development of private networks over 5G—something that started in LTE—will create the infrastructure needed to expand the industrial IoT and machine to machine interaction, ushering in the next industrial revolution. These private networks generally will consist of a wireless local area network (LAN) that uses 5G technologies to deliver dedicated bandwidth, providing massive connectivity to support defined automation and IoT needs.
The release of unlicensed spectrum for industry verticals is one major driver behind the surge of private 5G networks, enabling deployment of private 5G networks without going through a mobile operator. This development is expected to give rise to new classes of business-to-business service providers, changing the competitive landscape for today's network operators.
Although the pandemic may have delayed the pace of 5G deployment worldwide due to lockdowns and supply chain challenges, the reality of the need for advanced low latency and high bandwidth as a result of healthcare ideas to defeat the virus, as well as the inevitable shift in working and life needs, has paved the way for rapid 5G acceleration in 2021.  
About the Author:
Dr. Sameh Yamany, PhD, is Chief Technology Officer at VIAVI Solutions where he drives technology innovation and execution for the company.