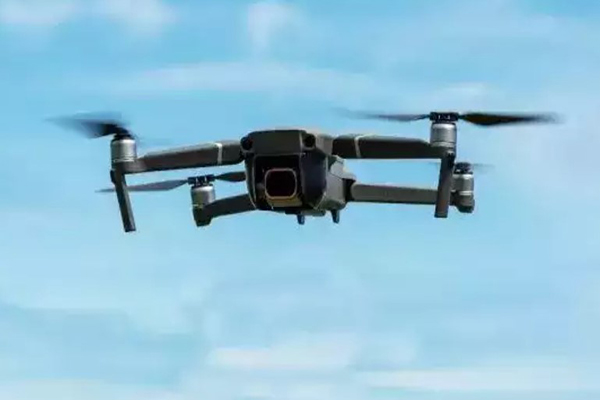 Magellanic Cloud ( MC) Limited has announced the launch of its state-of-the-art Drone Command and Control centre in Bengaluru. This marks a significant expansion of the company's capabilities and reaffirms its commitment to providing cutting-edge solutions for real-time monitoring, security, compliance, remote piloting, and client collaboration. Operating under the management of Magellanic Cloud's subsidiary, ScanDron, this facility will serve as the central hub for supervising and coordinating all drone operations nationwide.
With this command-and-control centre, MC can deliver up-to-the-minute data on drone flights, weather conditions, and airspace restrictions. The facility is also equipped with state-of-the-art data analysis tools, which enable it to scrutinise details from drone missions, enhance routes, flight times, and security, as well as ensure compliance standards to safeguard data and allocate resources for optimal efficiency.
Commenting on this launch, Joseph Sudheer Reddy Thumma, CEO of MC, said, "The launch of our Bengaluru control and command center brings a synergy between our e-surveillance and drone business. This will ensure that clients receive the highest quality services and solutions backed by a wealth of experience. MC is already an expert in e-surveillance, with a central command center in Hyderabad that oversees 20,000 ATMs and banking sites across the country. By making use of technology and automation to build efficiency and scale production, the company has achieved a fivefold growth from production to commissioning in its e-surveillance business."
Sanjay Chauhan, CFO of MC expressed his enthusiasm about this strategic launch, "Our drone control centre has all the resources needed for clients to execute their drone missions seamlessly. We prioritize collaboration and transparency, working closely with our clients to tailor each task to their specific requirements. Our top priority is to deliver safe and efficient services that produce results, and help our clients achieve their goals."
The Bengaluru Drone Command and Control Center seamlessly extends Magellanic Cloud's established strengths into the world of drone technology. This strategic launch is a significant milestone in their journey towards growth and development and will elevate the safety and efficiency of drone operations nationwide.