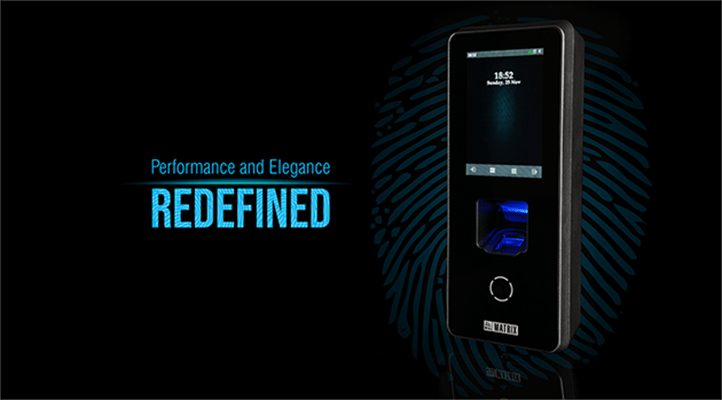 Matrix, a leading manufacturer and pioneer in Telecom and Security solutions, is participating at INDIA ELECTRONICS EXPO & INDIASOFT, Hyderabad, India, from 4th to 5th Feb 2019. We will be unveiling our recently launched COSEC ARGO. We will also be exhibiting our other Video Surveillance, People Mobility and Telecom Solutions at the event.
We will be showcasing our new Extreme series of Network Video Recorder (NVRX) at the event. This NVR is equipped with 4K decoding capacity and characteristics like Cascading (up to 20 NVRs), Camera-wise Recording Retention and Database Level Integration. Moreover, these latest NVRs are also backed with an intelligent software that helps detect threats and send instant notifications for Real-time Security. All in all, these comprehensive, flexible, reliable, integrated NVRX provide a proficient, persistent and preventive security solution, suitable for enterprises and multi-location offices. Along with these NVRs we will also be showcasing our Audio compatible and compact Professional Series IP cameras powered by SONY STARVIS series sensors. This gives the cameras an edge over others in terms of exceptional low light performance, consistent image quality during varying light conditions (True WDR), better bandwidth optimization and many other features.
In People Mobility Management domain, we will be showcasing innovative range of Access Control and Time-Attendance solution. We will be launching COSEC ARGO – the Next Generation Door Controller with a blend of Performance and Aesthetics. The door controller is equipped with features like 3.5" IPS Touchscreen LCD with Gorilla Glass, Elegant Aesthetic with Full Frontal Glass, Open Connectivity with Ethernet, Wi-Fi, BLE, USB, PoE, Ultrafast Fingerprint Identification (2x Fast Sensor), Wall and Flush Mount Options, Simple and Clean Installation with Minimum Wiring, Intuitive User Experience, Vandal Resistant Enclosure with IK08 and Suitable for Outdoor Applications with IP65 certification. It benefits organizations with reduced user verification time, higher security, versatility, improved productivity, low IT infrastructure cost, future proof, flexibility, etc. Additionally, the device comes with higher processing speed, wall and flush mounting options, and increased fingerprint and event storage capacity, further enhancing its efficiency.
As a major highlight in IP-PBX domain, Matrix will showcase PRASAR UCS – a pure IP Solution for Modern Enterprise that sets a new benchmark at multi-location collaboration. Moreover, Matrix will also showcase its Unified Communication solutions – a wide range of products that enhance Mobility, Productivity and Collaboration across an organization.
Here, at this event, Matrix will exhibit its range of Gateways. Based on SIP (Session Initiation Protocol), these Gateways allow easy integration with most of IP-PBX, TDM PBX, Softswitch and Hosted solutions. Award winning series of Matrix Gateways are perfect for enterprise and carrier-class solutions. Starting from a single port VoIP adaptor to high density VoIP-GSM-PRI-FXO/FXS Gateways, Matrix has one stop solution for every business need. Preloaded with superior voice quality and state-of-the-art routing features, Matrix Gateways are ideal for multi-site connectivity, remote survivability and SIP trunking.
Talk to our solution experts to know more about these unique solutions by visiting Matrix at Booth 164, INDIASOFT, Hyderabad International Convention Center from 4th Feb to 5th Feb 2019.
For more information, Please visit at : www.MatrixComSec.com