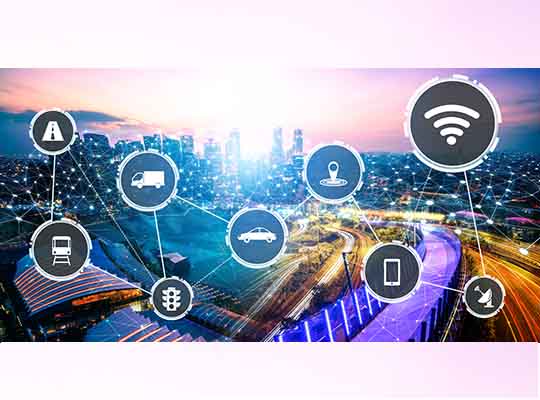 Transportation crisis and traffic congestion have been stirring up significant problems for many years now. With the population on the rise, it is being predicted that transportation options like cars and buses will no longer be the preferred modes of commuting. Amidst the rising air pollution and its related issues, micromobility startups are coming up as suitable alternatives to the regular public transport mix. Besides, the Coronavirus pandemic has heavily impacted this sector and owing to social distancing and isolation, people have reduced commuting publicly.
Despite the hurdles mentioned above, it is being predicted that the micromobility industry will have a long-standing and robust comeback as everyone will look for unaccompanied and safer methods to travel in the upcoming future. People will look for lesser points of shared contact and prefer commuting individually rather than taking cars or buses (public transportation). This is where bikes and scooters come in, offering the much-needed alternatives (keeping social distancing norms in mind) and consequently providing the switch to micromobility.
Micromobility essentially refers to a group of lightweight and small vehicles which operate at speeds as low as 25 km/h. They are primarily used for short-distance travels and personal work by their users and include vehicles like bicycles, electric scooters, etc. The need for public transport, bikes, and scooters plummeted owing to the Covid-19 pandemic. However, as per a consumer survey conducted by Mckinsey & Company, risk of infection turned out to be one of the top concerns in comparison to factors like convenience, time to destination, price to travel, and personal/private space while choosing micromobility – the same reason as to why this sector is beginning to make a proper post-pandemic recovery. With people wanting to shift to these kinds of travelling methods, the micromobility industry will play a crucial role in how they choose to travel.
While it is expected that this sector will boom in the upcoming years, it is not without its specific challenges. It faces several issues related to operations, battery-integration, physical abuse, theft, vandalism, misuse, etc. Many things need to be kept in mind while making this switch to micromobility, for instance – what kind of batteries will the vehicles use and under what conditions will they work optimally; how can the use be eco-friendly so that the environment remains protected while people are comfortable using these modes of transport; what kind of maintenance will these vehicles require and how time-consuming will the process be; what sort of charging mechanisms and facilities will be available for these vehicles; availability of docking facilities etc.
If we look at statistics, Asia has been topping the charts as a pioneer in the micromobility sector. In 2015, China was the first country to come up with a bike-sharing platform (dockless). Many other countries followed, but due to lack of rules and regulations, these countries started facing a lot of chaos as scores of bikes were left lying on the roads and sidewalks in a disorganised manner. There was no maintenance whatsoever, and the bicycles and bikes started to look more like a hindrance than help. Eventually, this led to market oversaturation. Still, these countries continued to adopt these methods owing to their eco-friendly and emission-free nature. The Indian market today sees some traction in the micromobility sector as well. Mopeds are particularly in fashion here because traffic, congested roads, and poorly constructed/maintained roads are all-time issues in the country. As a result, many micromobility startups have come up to provide the necessary solutions.
One may ask why the shift to micromobility, when today's technologically advanced world has a solution ready for almost everything? Why give up on luxury? For starters, projections show enormous growth in population in the upcoming years. This will take up an equivalent amount of space as well, and with the threat of pollution hanging over our heads, micromobility can provide much-needed relief. In a nutshell, it will ensure fewer four-wheelers on the streets, reduce the carbon footprint, and simultaneously offer convenient alternatives for short trips. For example, a car running on petrol will only be able to travel around 1.2 km on one kilowatt-hour of energy, an electric car will probably make it to 6.6-6.7 km on the same, but an electric scooter can go on for as long as 133-134 km on this amount of energy. Moreover, this will be a cheaper alternative in comparison to cars and cabs. They will also not require colossal parking spaces.
Micromobility will play an ever-increasing role in the new normal of the near future. Though this solution may not be well-suited for every region, efforts are ongoing to tackle this as well as the other associated problems. However, with micromobility gaining the attention of venture investors globally, we can expect to see many startups experimenting with different types of vehicles and business models to help identify the optimal solutions for each region.
Authored by– Shyam Menon – Partner and Co-Founder at Bharat Innovation Fund and Chief Growth Officer at CIIE.CO
Rohit Kumar – ex intern at Bharat Innovation Fund
Rohan Choukkar – VP at Bharat Innovation Fund