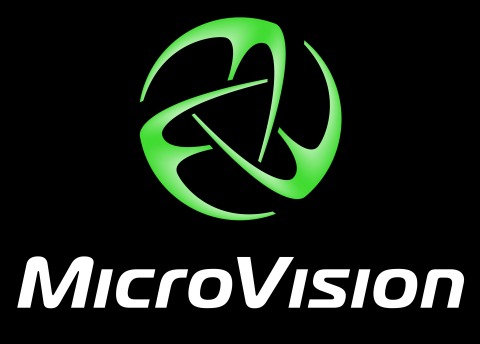 MicroVision, Inc., a leader in innovative ultra-miniature projection display and sensing technology and STMicroelectronics,  a global semiconductor leader serving customers across the spectrum of electronic applications, today announced that they plan to work together to develop, sell, and market Laser Beam Scanning (LBS) technology.
The companies anticipate cooperating closely on market development efforts that will include joint sales and marketing activities for LBS solutions. In addition to the pico projection and heads-up display (HUD) markets that both companies are currently addressing with their LBS solutions, ST and MicroVision anticipate targeting emerging markets and applications including, virtual and augmented reality (VR, AR), 3D sensing and Advanced Driver Assistance Systems (ADAS).
In addition, MicroVision and ST anticipate exploring options to collaborate on future technology development including a joint LBS product roadmap. This cooperation would combine the process design and manufacturing expertise of ST with the LBS systems and solutions expertise of MicroVision.
"Working with MicroVision, our goal is to build on our matched skills, shared vision, and commitment to grow LBS-enabled markets to open up many opportunities for both companies," said Benedetto Vigna, Executive Vice President of the Analog and MEMS Group of ST. "This relationship will position ST to pursue all of the growth opportunities for LBS and the complementary power, sensing, and control components."
"Teaming up with ST, a world leader in its field, is important for MicroVision both for ST's expertise in semiconductor technology and its global customer reach," said Alexander Tokman, president and CEO of MicroVision. "Combining ST's expertise in the development and manufacture of key components for LBS scanning engines with MicroVision's proprietary system, engine, and applications knowledge, and intellectual property can be highly advantageous for marketing LBS solutions to a wide array of companies for numerous applications."
he companies have an existing working relationship on production of MicroVision components. ST manufactures MicroVision's current-generation MEMS die based on MicroVision's design. ST also manufactures one of the ASICs sold by MicroVision.