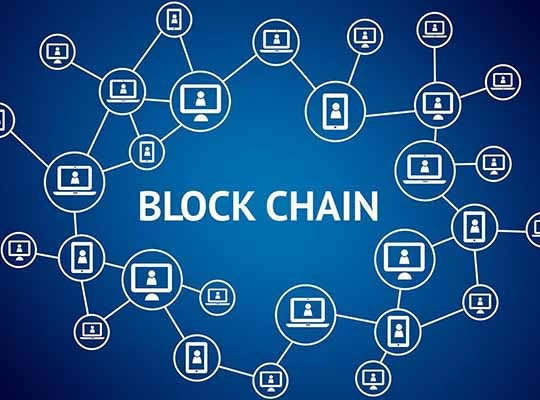 Dubai, 19th August 2020: The India Blockchain Alliance (IBA) and MIE Groups, have today announced a partnership that will see the two entities collaborate on MIE Group's maiden virtual edition of the Africa Technology and Security Week which will be held from 21st to 25th September 2020 on www.globaltradeweek.com/afss.
The India Blockchain Alliance is an authoritative group of experts and evangelists who aim to encourage the responsible adoption of blockchain technology by industry and governments across India as a means to drive innovation in service delivery across all sectors of the economy.
As part of this collaboration, IBA will convene subject matter experts in the blockchain ecosystem to drive thought leadership sessions that will cover topics such as blockchain technology, use cases, smart contracts, and the benefits and challenges of blockchain technology in the supply chain.
MIE Group Chairman, David Wang said, "MIE Groups is pleased to be collaborating with IBA to guide and prepare businesses in Africa, on how they can solve their own unique problems using blockchain. IBA's extensive networks and expertise is invaluable and we are truly excited to have them as our partners.
"The current global crisis has exposed frailties in the entire global supply chain," explained Mr Raj Kapoor, Founder of IBA. "Africa Technology & Security Week will be a platform for us to identify key pain points in the existing supply chain and advise on how blockchain can help rebuild a more resilient supply chain for the future."
With technology playing an increasingly critical role in every aspect of business during this global crisis, MIE Group has developed a remarkable virtual exhibition platform – Global Trade Week (GTW VE) – which allows adversely affected businesses across the region to easily access the global market and reach out to a vast network of buyers and suppliers.
"The new buzzwords in the industry are resilience and agility," observed Zahoor Ahmed, MIE Groups' VP of Strategy & Partnerships."We are happy to be working with IBA because we are certain that blockchain-related innovations in the supply chain will have the potential to deliver tremendous business value."
As part of its mandate, Africa Technology & Security Week is committed towards creating a partner ecosystem that will deliver next-generation technologies such as Cybersecurity, Artificial Intelligence, Blockchain, 5G, and Internet of Things, to disrupt and enable digital transformation for businesses globally.
About MIE Groups
MIE Groups is an established and successful organization with 20 years of experience in the industry running offices in China, UAE and Africa.
We have worked with over 80,000 international trading companies to develop their markets in the Middle East & Africa. Our primary mandate is to assist business growth of Chinese and International SME companies around the GCC & Africa through our B2B Trading Platforms.
As a major key player in the exhibitions industry we work alongside Exhibitors, Trade Buyers, Agents & Service Providers to conduct real-time business in our Exclusive Global Trade Week – Virtual Exhibition, your platform to reconnect global supply to drive the business forward.
About IBA
The India Blockchain Alliance was established with the purpose of mutual assistance in the field of business development, networking, cooperation and a joint approach to defending the interests of the members of the alliance.
The India Blockchain Alliance is an authoritative group of experts and enthusiasts who are evangelizing the Blockchain Research, Development, Use Cases, Products and Knowledge for the better world. India Blockchain Alliance is the industry body that represents Indian businesses and business professionals participating in the digital economy through blockchain technology.