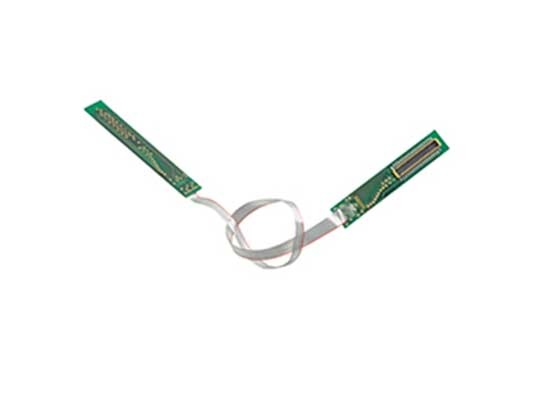 1 Dec. 2018 : Molex introduces a new micro-termination capability to be used in applications with tiny structural elements. The product is ideal for consumers in the medical, smart phone, and mobile device industries looking for detachable micro-terminations that can be used with ever-decreasing component sizes.
The automated and reliable micro-termination solutions work with Temp-Flex Micro-Ribbon Cables, in addition to wires down to 50 AWG. Normally, terminations for the 42 to 50 AWG range need to be hand-soldered permanently—but the Molex Micro-Termination Solution is truly a separable connection, eliminating the need for bulky soldering processes and the cost of new permanent terminations.
"As devices grow ever smaller, components necessarily shrink as well," said Abe Hiroshi, Global Product Manager, Molex. "Terminating micro connectors and wires becomes increasingly challenging as a result. The Molex micro-termination method offers customers a true separable connection and huge space savings compared to what competitors currently offer."
Three micro-termination capabilities are available: Interposer Flex to Micro FPC Connector, which offers distal end terminations and proximal ends; Board-to-Board on Interposer, utilizing a SlimStack Board-to-Board Interposer with two wire routing orientations; and Direct to ASIC, where a cable terminates directly on ASIC.
Compared to competing products on the market, the Molex micro-termination solutions offer batch processing, more termination configurations than just pin-to-barrel, and pitches down to 0.10mm.
For more information, please visit molex.com.