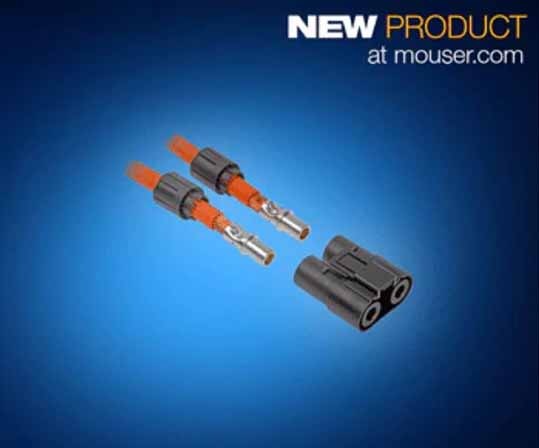 January 8, 2019 – Mouser Electronics is now stocking the Coeur CST High-Current Interconnect System from Molex. The interconnects' unique design provides up to 1 mm of float to prevent overstress damage to contacts and ensure easy mating between high-current power pins and sockets in industrial, data center, telecommunications, and power supplies applications.
The Molex Coeur CST High-Current Interconnect System, available from Mouser Electronics, features wave springs that allow the entire core socket assembly to move within its housing, preventing pin-to-socket axial-mating misalignment when mating rigid busbars or PCBs. The system offers a current range of 30 to 200 A, with a scalable design that supports a variety of high-current applications.
The system's multiple contact beams ensure optimal electrical performance, and a wide range of configurations connects cables, busbars, PCBs, and wire. Terminal retention housings lock in contacts and ensure reliable performance, and the system's fully shrouded male and female contacts are touch-safe.
The Coeur CST High-Current Interconnect System offers design flexibility for a range of high-current applications, including servers, switches, circuit breakers, data storage, and instrumentation.
To learn more, visit www.mouser.com/molex-coeur-cst-system.