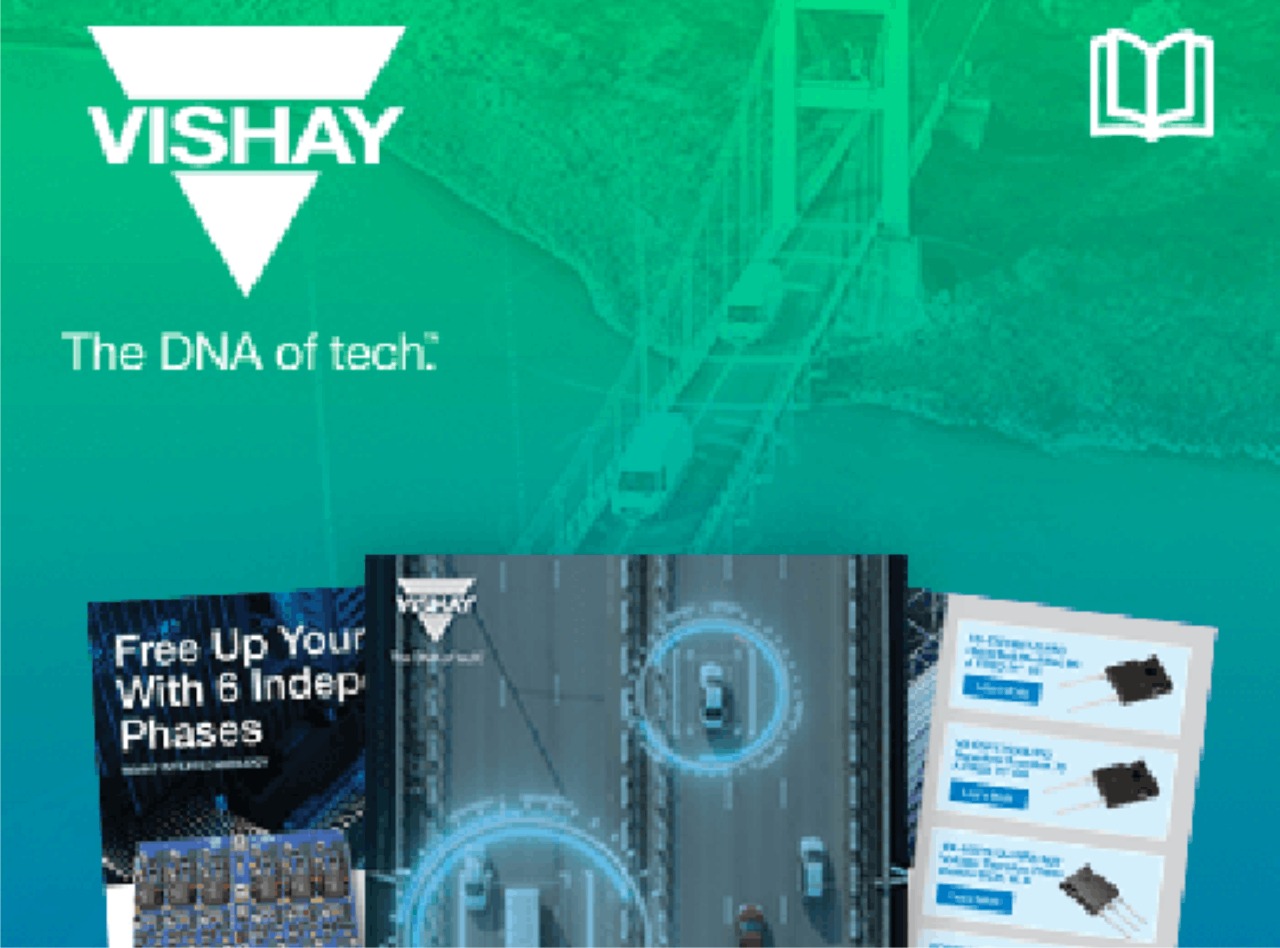 Mouser Electronics, Inc., the industry's leading New Product Introduction (NPI) distributor with the widest selection of semiconductors and electronic components, announces a new eBook in alliance with Vishay Intertechnology, Inc., exploring the high-performance solutions needed to assist automotive solutions ranging from electric vehicle (EV) charging to infotainment systems. In An Automotive Grade Above, industry experts from Mouser and Vishay provide insightful innovative technologies in modern automotive design, that include optoelectronic sensors for human-machine interaction and optocouplers for electric/hybrid vehicle design.
Today's automotive design includes intricate, connected systems of electronic components, each designed to provide dependable performance in tough environments. Automotive-grade solutions are important to meet the demanding challenges of next-generation automobiles, including electric battery charging management, 48V systems, dashboard sensors, and engine control. These applications are eased by a range of high-performance products including MOSFETs, capacitors, resistors, inductors, and optoelectronics.
An Automotive Grade Above, the new eBook from Mouser and Vishay, delivers various highly technical analyses of the technologies and strategies needed to meet the unique demands of today's hybrid and electric vehicles. The eBook offers links and ordering information for two dozen Vishay products, including XMC7K24CA XClampR TVS diodes to provide electronics protection against voltage transient, as well as the VS-E5PX7506LHN3 hyperfast rectifier to improve the efficiency of onboard battery chargers.