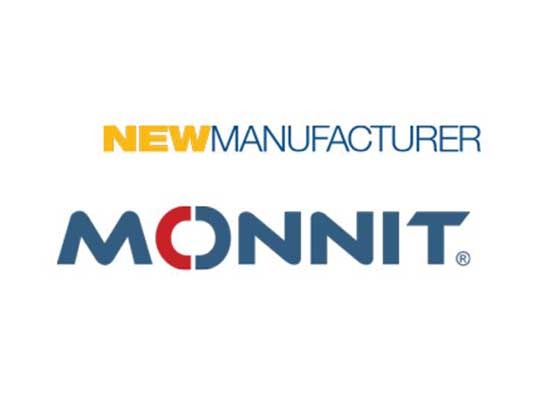 January 24, 2019 – Mouser Electronics, the authorized global distributor with the newest semiconductors and electronic components, announces a global distribution agreement with Monnit Corp. Through the agreement, Mouser now stocks Monnit's wireless sensors, Ethernet and cellular gateways, and Internet of Things (IoT) starter kits.
Monnit® ALTA® wireless sensors are an ecosystem of more than 60 sensor types that detect changes in a wide range of variables such as temperature, water presence, door position, electrical current, and voltages. Monnit's ALTA series devices offer an exceptional range of over 1,200 feet (non-line-of-sight) through more than 12 walls, plus Monnit Encrypt-RF® integrated security and onboard data memory. Monnit ALTA sensors are available in several power options, each providing years of operation.
Monnit Ethernet and cellular gateways allow Monnit wireless sensors to communicate with the iMonnit cloud. The globally supported devices use an internet or cellular connection to automatically connect with Monnit's online servers, making the gateways ideal for commercial locations with or without an active internet connection. Graphical iMonnit software allows for complete configuration and customization at a sensor, local network, or client-wide level. The software enables engineers to easily configure the network, view collected sensor data, and configure SMS text, email, or voice alerts online or via the free iMonnit apps for Android and iOS.
Monnit Internet of Things Starter Kits feature enterprise-grade sensors, gateways and software to address the need for reliable loT solutions. The kits contain everything needed to begin monitoring a variety of applications such as facilities, agricultural areas, corporate properties, commercial refrigeration, HVAC systems, and server rooms.
To learn more, visit www.mouser.com/monnit.