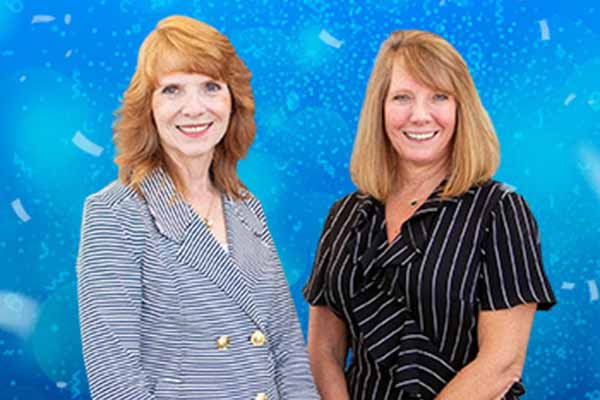 Mouser Electronics proudly announces its Vice Presidents Tina Sears and Kristin Schuetter are recipients of the third-annual Women in Supply Chain awards from Supply & Demand Chain Executive, a publication covering the global supply chain.
The Women in Supply Chain award honors female supply chain executives whose accomplishments, mentorship and examples set a foundation for women in all levels of a company's supply chain network.This year's list of over 280 submissions includes individuals from software and service providers, consultancies and academia, trucking and transportation firms, professional development agencies, sourcing and procurement divisions, and more, all who have helped supply chain clients and the supply chain community at large prepare to meet many of today's — and tomorrow's — challenges.
"When I launched this award three years ago, I was prepared for an uphill battle. I was envisioning a long road ahead in getting the supply chain industry educated enough as to why it was important to recognize women in the supply chain. But, this award, the winners and those who submitted nominations — both men and women — is a testament that supply chain organizations were already recognizing their female leaders; they just needed a better platform," says Marina Mayer, Editor-in-Chief of Supply & Demand Chain Executive and Food Logistics.
"Thank you for this tremendous honor," says Tina Sears, Mouser Electronics' Vice President of Warehouse Operations. "This validates our dedication and strength in overcoming the obstacles brought on by COVID and tackling the resulting supply chain shortages. Thank you again for recognizing our hard work."
"What an honor to be in the company of such amazing nominees. I am grateful for the honor and excited to be part of the Women in Supply Chain community," echoes Kristin Schuetter, Mouser's Vice President of Supplier Management. "It's a dynamic group of women who are both passionate and resilient." To view the full list of 2022 Women in Supply Chain award winners, visit https://sdce.me/7wmmgj. Go to https://www.SDCExec.com/awards to learn more about upcoming Supply & Demand Chain Executive awards