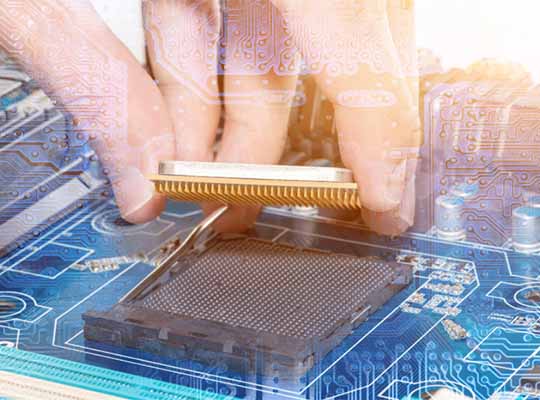 Narrowband Internet of Things (NB-IoT) chipset, also known as LTE Cat NB1 chipset, is a tiny electronic component installed in electronic objects, machines and devices. This radio access technology is based on standard low power wide area (LPWA) technology. It connects IoT devices on established mobile networks and works virtually anywhere. It is gaining a lot of popularity among the end users, owing to an array of benefits such as minimum power consumption, wide network range in buildings and underground areas, data integrity, network security & reliability, affordable pricing, high system capacity, enhanced spectrum efficiency and others.
Unlike traditional cellular networks or air interfaces, NB-IoT can connect multiple devices at a time to the Internet of Things in order to generate several new applications a reality. It is completely secure & reliable and works in a licensed spectrum, thereby offers guaranteed quality of service.
Mobile IoT forum:-
Recently, the Global System for Mobile Communication Association (GSMA) has launched its new project named 'Mobile IoT Initiative' to address the use of LPWA solutions. A team of twenty six businesses is going to work together to stabilize the commercial availability of mobile IoT technology.
The main goal of the mobile IoT forum is to serve all enterprises and stakeholders with market description to speed up the adoption of 3GPP based LTE-M and NB-IoT technologies. Both of these advanced technologies address low power wide area market opportunities in a licensed spectrum. Mobile IoT forum helps industries develop a strong, far and wide industry chain for future technological advancements of LTE-M and NB-IoT chipsets.
Future applications of narrowband Internet of Things (NB-IoT) chipset:-
The world needs a wireless future with secure, stable and robust network connectivity indeed. NB-IoT is well suited for future applications in smart cities and smart buildings such as-
NB-IoT chipsets can monitor gas and water meters in deep underground and remote rural areas and can give an excellent coverage and penetration to address issues of network coverage.
NB-IoT can also control street lightening, identify free parking spaces, determine road conditions and monitor environmental conditions.
NB-IoT connected sensors can solve smart building maintenance issues and can perform automated tasks like light control, heat control etc. It can work as a backup option for broadband connection.
NB-IoT connected sensors can also alert farmers for an animal's movement in the farming field and can monitor temperature, humidity of soil, and attributes of land, noice, rain etc.
As these chipsets provide a wide range connectivity to wearable devices, it is beneficial for people and animal tracking.
Additionally, NB-IoT can be used in healthcare sector for monitoring patients suffering from chronic diseases.
Current market scenario of narrowband Internet of Things (NB-IoT) chipset market:-
According to the report published by Allied Market Research, the global NB-IoT chipset market size is registered to reach $22,105.6 million with a considerable CAGR from 2021 to 2030. The major factors that are augmenting growth to the global NB-IoT market are surge in internet penetration, rise in installation of IoT devices across regions, and increase in trend of smart cities in developed and developing countries.
However, the outbreak of the COVID-19 pandemic led to implementation of lockdown around the world, which gave way to temporary or partial closure to manufacturing facilities of NB-IoT chipset industries in most of the countries. In fact, various countries halted their international trade with the fear of spreading coronavirus. The pandemic also disrupted the supply chain management, due to which, both the demand and supply of chipsets got hampered to a great extent. Nevertheless, the market is now recovering slowly and steadily as the manufacturing facilities are back with full production and operation capacity.
Moreover, almost all the global enterprises based on telecommunication are supporting this technology and are installing NB-IoT networks. This in turn, is boosting the demand for chipsets in the end use industries and is gathering exponential growth for the global market of NB-IoT chipsets.
According to survey reports of Ericsson, the number of cellular IoT connections is anticipated to grow rapidly from one billion devices to four billion devices in an upcoming decade. With such a fast growth rate, the global IoT chipset industries will get lucrative opportunities to expand their businesses tremendously in the market. Furthermore, the global chipset manufacturers are constantly trying to launch new products to stay competitive in the global market. These new chipsets are highly efficient to integrate in the IoT devices, provide better penetration in structures and offer better data rates than LoRa WAN and Sigfox. With this drift on board, the narrowband Internet of Things (NB-IoT) chipset market is anticipated to gather huge prospects and exponential growth in the near future.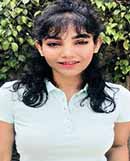 Author's Bio – Suchita Gupta is an explorer, musician and content writer. While pursuing MBA, she found that nothing satisfies her more than writing on miscellaneous domains. She is a writer by day, and a reader by night. Besides, she can be found entertaining her audience on social media platforms. Find her on LinkedIn & Instagram.