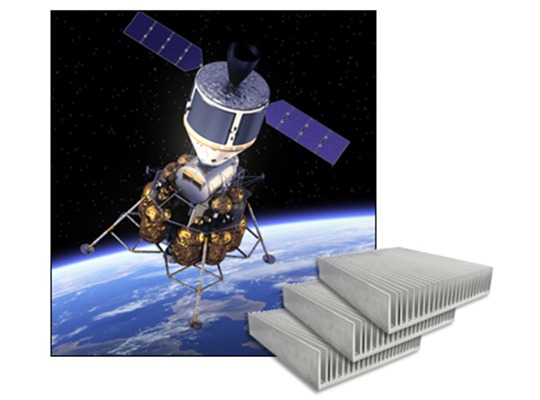 June 9, 2020 – New Yorker Electronics has announced the global distribution of the newly expanded line of Heat Sink Extrusions from Advanced Thermal Solutions (ATS). The Extrusion Profiles series is comprised of over 200 aluminum alloy extrusions in bar lengths of 300mm and 1220mm. The alloy extrusions are the most cost-effective solution for most electronic cooling applications.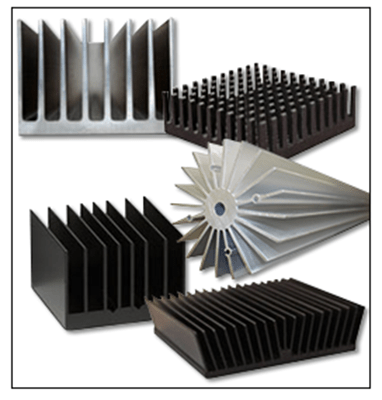 Each heat sink profile is made from single extrusion of aluminum alloy 60601/6063, a high-performance heat conductor. An extensive inventory of profiles in a wide variety of sizes is available. The line features profile widths of 40.9 – 482.9mm and heights of 9.9 – 72.9mm. The extrusions have a thermal resistance as low as 0.27°C per watt.
The extrusions are provided unfinished (degreased) with custom finishes (anodization) available on request to meet application-specific requirements. The extrusions are RoHS compliant.
While most designers find that the standard lengths meet their application needs, New Yorker Electronics will be working with ATS to provide custom profiles as well. In addition, engineers and designers can cut the extrusion bar to the appropriate heat sink design. This also works particularly well for MIL applications that cannot reveal project details. The ATS Extrusion Profile series is also well-matched to Altera, AMD, Freescale, Intel, TI and Xilinx applications.
New Yorker's heat sink extrusions from ATS do not require an MOQ and no NRE is required, meaning that for standard extrusion profile, New Yorker Electronics is able to fulfill requests quickly.
New Yorker Electronics is a franchised distributor for ATS and carries its full line of High-Performance Heat Sinks and Heat Sink Tools and Attachments, Closed and Open Loop Wind Tunnels and Controllers, Round and Flat Heat Pipes, Advanced Fan Trays, Liquid Cooling: Flow Meters, Leak Detectors, Chillers and Heat Exchangers, TEC Assembly and Modules, and Next-Gen Test Instruments such as Temperature and Velocity Measurement, Pressure Measurement, Surface Thermography and other specialty instruments.

Features & Benefits:
• Aluminum for cost-effectiveness
• RoHS Compliant
• Vast inventory of profiles in a wide variety of sizes
• Extrusion Profiles are available in Straight Fin, STAR LED, and Linear LED designs
• No minimum order quantity (MOQ); NO NRE required
• Custom finishes (anodization) available upon request
Applications:
• Aerospace
• Avionics
• Military
• Industrial
For more information please visit at : http://www.newyorkerelectronics.com/ATS_Extrusion_Profile_Heat_Sinks