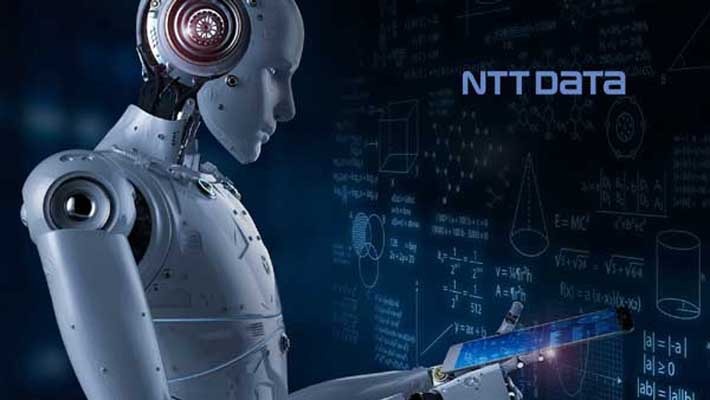 PLANO, TX – Jan. 26, 2019 – NTT DATA, a recognized leader in global technology services, was named a Leader in the Gartner Magic Quadrant for Managed Workplace Services, North America report, which analyzes 21 vendors based on their ability to execute and completeness of vision.
"To us, being named a Leader in the Magic Quadrant for workplace services is a recognition that demonstrates our team's commitment to improving the user experience of our clients' workforce. In today's dynamic business environment, empowering people to deliver increasing cycles of business value is a global imperative for our success," said Steve Merrill, SVP, Dynamic Workplace Services, NTT DATA. "Coupled with a strong delivery team, our comprehensive and customizable end-user offerings support each of our clients with transformational end-user services, moving them toward a more consumer-like digital experience."
NTT DATA has nearly 200 Managed Workplace Services (MWS) clients in North America, as well as specific solutions for priority verticals, including healthcare, banking, insurance, public sector and automotive. In total, NTT DATA provides services to more than 4.25 million service desk users, 1.15 million desktops/laptops and 147,000 mobile devices. In addition to working with large enterprises, NTT DATA also has a Workplace-as-a-Service offering for mid-sized organizations, which provides a turnkey solution for 250 users or more.
"Managed Workplace Services is centered in delivering a digital workplace experience to end users so organizations can leverage their digital dexterity in the development of new digital business services. The goal is to boost employee engagement and agility through a more consumerized work environment," wrote Daniel Barros and Mark Ray, VP Analyst and Senior Director Analyst, respectively, at Gartner and co-authors of the report. "Leaders deliver their service solutions skillfully, have a clear vision of the direction of the service market, and are actively building and improving their competencies to sustain their leadership positions. The Leaders quadrant indicates the direction of the MWS market. However, most digital workplace offerings still have low adoption rates. Ten providers have emerged as Leaders in this Magic Quadrant. Leaders have demonstrated their experience in delivering Managed Workplace Services and understand the requirements to successfully deliver these services. They have proved their Ability to Execute and their Completeness of Vision."
For more information, please visit at: https://in.nttdata.com