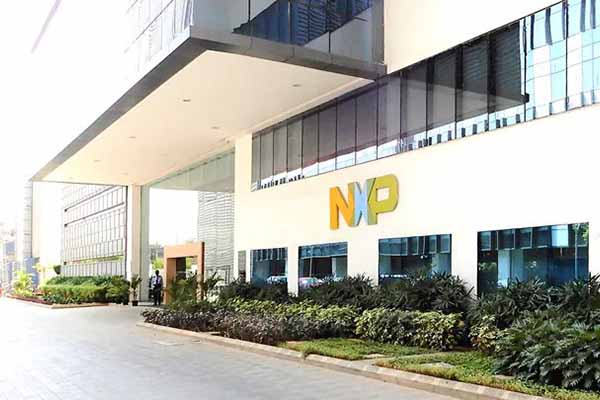 AUSTIN, Texas- The NXP Foundation, the nonprofit organization associated with NXP Semiconductors announced a $250,000 donation to the Austin Community College District (ACC) Foundation in support of the school's Engineering Technology and Advanced Manufacturing Program. Representatives from the NXP Foundation presented a check to the ACC Board of Trustees at a reception on Tuesday, November 29, 2022.
The donation, which includes scholarship funds and will also enable the creation of the NXP Advanced Manufacturing Lab, demonstrates NXP's ongoing commitment to promote and improve science, technology, engineering and math (STEM) education in the local Austin community. The NXP Advanced Manufacturing Lab will be co-located with the ACC High School Advanced Manufacturing IMPACT Academy at ACC Highland, where students can work toward college credits while they are still in high school. In addition, beginning in the 2023-24 academic year, the NXP-endowed scholarship program will begin making awards targeting candidates from the Advanced Manufacturing Academy.
"For many years, the NXP Foundation has been dedicated to improving STEM education and to supporting initiatives that improve diversity in STEM fields – this gift reinforces our commitment to STEM and to supporting the Austin community," said Danielle Alexandra, Chair of the NXP Foundation. "ACC is an extraordinary institution of learning, inspiring the spirits and minds of young people to excel and reach beyond barriers to achieve their aspirations. At the NXP Foundation, we are so proud to be part of their journeys through the new NXP Advanced Manufacturing laboratory. We hope this donation will help support today's students with the groundwork they need to embrace the spirit of innovation throughout their careers."
"ACC and NXP share in a vision to lift our community through education. This generous donation is a powerful gift that will not only provide much needed financial support for students, but it will help us grow ACC's manufacturing program so we can continue to meet the evolving needs of our workforce," said ACC Chancellor, Dr. Richard Rhodes. "Not only will ACC be able to create new and advanced learning spaces for students to gain the skills they need for a rewarding career in manufacturing, but we'll also be able to help alleviate financial challenges. Scholarships are powerful. To our students, a scholarship can renew hope, instill confidence, and show them that someone is invested in their future. Thanks to NXP, we can help more students achieve their academic dreams."
The training tools provided at the NXP Semiconductors Advanced Manufacturing Lab will help support and extend educational curriculum and resources for both adult and high school students entering the semiconductor industry and other advanced manufacturing occupations. Tools and support will address education in Industry 4.0 components, fully factory automation, reading schematics and navigating feedback control systems.