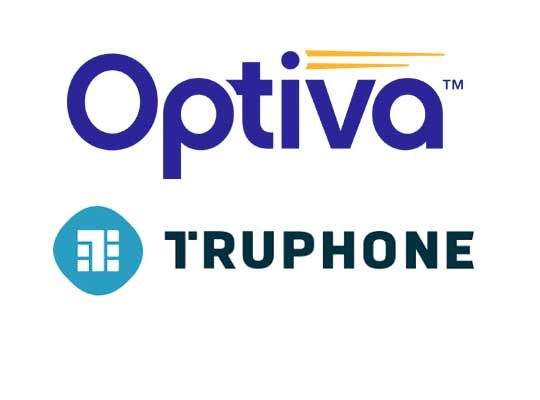 Bangalore – February 27, 2019 – Optiva today announced that Truphone, a pioneering connectivity and eSIM technology provider, will upgrade its Optiva Charging Engine to Google Cloud Platform and Cloud Spanner on the public cloud, providing security, stability and dynamic scaling.
While other OCS solutions are available to telcos on hybrid or private cloud, this is a public cloud deployment of a truly architected cloud-native OCS solution. The vast benefits, impact and capabilities of public cloud show Truphone and Optiva to be setting a massive precedent in the telecom industry, modernizing and revolutionizing charging and monetization.
"Truphone prides itself on being a progressive, forward-thinking business. The move to public cloud supports our long-term vision, including an expanded suite of solutions, and is set to accelerate innovation across our network whilst at the same time improving our scalability," said Igor Borisoglebski, CTO of Truphone.
From the elasticity and auto-scaling of compute and database resources – pay for what you need, when you need it – to the transformation of infrastructure, the move makes for dramatic operational and cost improvements. Further, its speed and real-time scalability open up attractive revenue-generating opportunities to expand to new markets faster and successfully deliver new technological advances such as 5G and IoT.
Google's offering of world-class security and compliance standards, world-scale infrastructure and their unique capability to innovate were key in Truphone's decision to move to the public cloud. As part of the deployment, Truphone's current deployment of the OCS in the on-the-ground data centers – along with their associated OCS testing and disaster recovery systems – will be replaced with one OCS in the cloud that leverages the planetary consistency offered by Google. This results in an always-available and inherently redundant setup. Truphone's upgrade to public cloud also includes a multi-year support agreement with Optiva, which will further help Truphone maximize its value, monetization and results.
"We are excited to take this very bold step forward with Truphone to move its charging system to the public cloud. We anticipate this move will save the company between 40 to 60 percent of the current total cost of ownership for OCS while also improving their time to market," said Danielle Royston, CEO of Optiva. "Cloud is coming to telco – not in 2029 – but today, in 2019. Truphone has realized this, and soon the entire industry will be embracing the benefits of the public cloud."
For more information, please go to www.optiva.com.