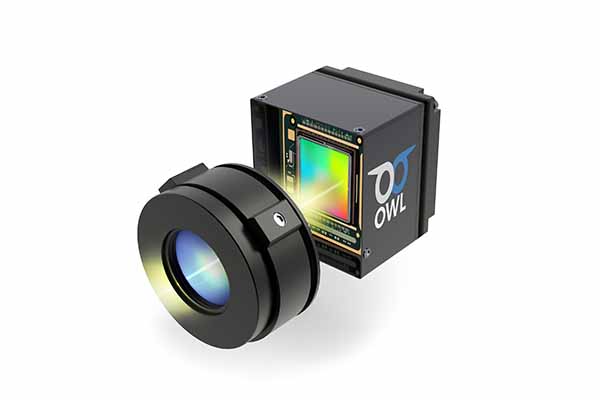 At CES 2023, Owl Autonomous Imaging announced the availability of an Evaluation Kit for their new 3D Thermal Ranger ADAS & Autonomous Navigation Development Platform.
This hardware and software kit enables Tier 1 and OEM automotive companies to easily evaluate Owl AI's Thermal Ranger imaging solution. It is used in Pedestrian Automatic Emergency Braking (PAEB) and other ADAS applications which supports L2, L2+ and L3/L4 requirements.
Owl's monocular thermal camera solution enables 2D & 3D perception for object classification, 3D segmentation of objects, RGB-to-thermal fusion and highly accurate distance measurements.
It enables the vehicle to know how far away the living object is and what it is. It even enables cars to see at night.
Owl's 3D Thermal Ranger currently provides VGA image resolution. Using in-development HD imaging, Ranger will provide a 150X improvement in resolution and cloud density over other sensing modalities, in the near future.
Thermal ranging cameras work even in an environment where other cameras and perception sensors are blind. It operates day and night, in all weather, and definitively classifies vulnerable road users (VRUs). It does all that while calculating position and direction to enable safe autonomous and semi-autonomous vehicle operation.
The Thermal Ranger Platform:
The platform consists of a thermal imaging camera, an NVIDIA Jetson AGX Orin AI processor, and the Owl AI software suite including Convolutional Neural Networks (CNNs), ROS applications, AI/ML framework and drivers, and necessary cables and adapters. The CNNs operate on the thermal images to provide 3D Object classification and ranging information using the Robot Operating System (ROS) Publish/Subscribe interface. 
All required software is supplied installed and ready for use. Along with the software required for the operation of the NVIDIA processor, it includes following modules:
Owl AI/ML Neural Networks
Autonomous Emergency Braking application
3D Birds-eye-view application
Object segmentation
Raw thermal video viewer
Raw thermal video recorder
Thermal with both 2D and 3D bounding boxes and colorized range data
The Evaluation Platform is available now.