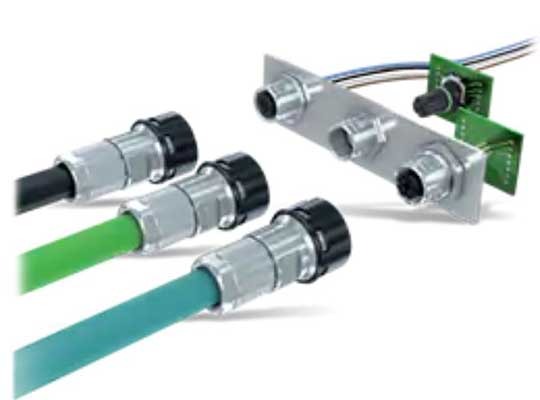 November 10, 2018 – Mouser Electronics, the industry's leading New Product Introduction (NPI) distributor with the widest selection of semiconductors and electronic components, is now stocking M12 push-pull connectors from Phoenix Contact.
The Phoenix Contact M12 connectors, available from Mouser Electronics, feature a push-pull fast locking system and are ideally suited for railway applications, industrial machinery, factory automation, and other harsh environments where they may be exposed to strong shocks and vibration. Phoenix Contact M12 push-pull connectors lock easily and securely with a single click. The connector springs back if it is not properly locked. The series features cross-manufacturer connection compatibility to ensure wide availability worldwide.
For more information, visit www.mouser.com/phoenix-contact-m12-push-pull-connectors.