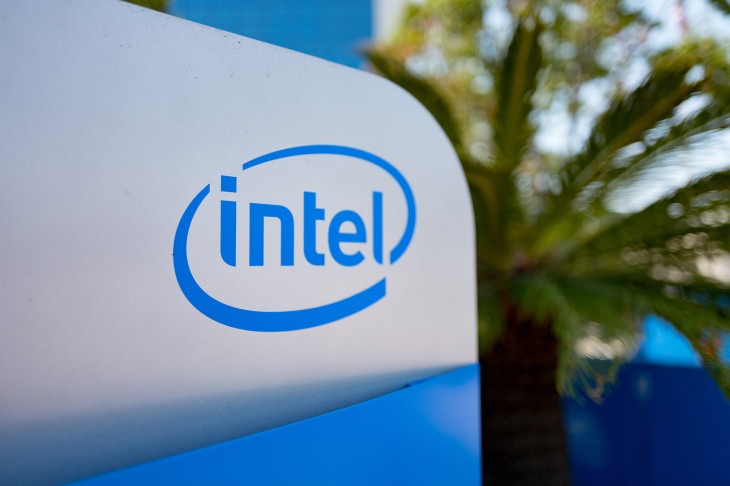 New Delhi: The US-based processor giant Intel Corporation is planning to unveil dual capability fourth-generation 4G and fifth-generation 5G technology System-on-Chip (SoC) for the device ecosystem in the 3300-3600 Mhz frequency band in India, according to a highly-placed industry source.
In August this year, the TRAI has suggested a mega airwaves sales across eight bands including frequencies in the 3300-3600 Mhz band, used for 5G services which the Indian Government is eyeing in tandem with matured markets worldwide.
"Intel will be showcasing devices on the 3.5Ghz spectrum band soon to propel devices ecosystem," a person familiar with the matter said, adding that both 4G and 5G services could be simultaneously launced on the newer radio waves.
Rival Qualcomm has recently demonstrated a prototype of 4G and 5G capable smartphone that can work on the airwaves in the 3300-3600 Mhz range with embedded SIM capability. Steven Mollenkopf-headed company has also entered into stratagic alliance iwht as many as 19 device vendors worldwide for 4G and 5G capable smartphoen production.
"Currently we have no further information to share related to the rollout of 5G in specific contries," Intel in a statement to ETTelecom said.
The Sillicon Valley company has already said that it had made substantial advances in its wireless product roadmap to fast-track 5G adoption with the 5G new radio multi-mode commercial modem and new LTE modem.
However, the Santa Clara-based processor and chip major is also working closely with iPhone maker Apple as the latter plans to use Intel's 8161 5G modem chip for smartphones poised to hit stores in 2020.
Currently, Intel is supplying LTE modems to Apple to support core iPhone product lineup, following which the company's modem business witnessed a considerable surge.
With the DoT aggressively seeking 5G rolluts by 2020 in the country, telcos such as Bharti Airtel, Reliance Jio and Vodafone Idea are partnering with gear makers- Huawei, Samsun, Ericsson and Nokia- to showcase India-centric use cases by early 2019, thereby making 5G device availability imperative.
Chinese smartphone vendors such as Xiaomi, Oneplus, Huawei, Vivo, Oppo and Korean handset maker Samsung have already revealed their 5G smartphone launch plans with availability in India by late 2019 early 2020.
Tarun Pathak, associate director at Counterpoint Research said that 5G smartphones would likely to make their way faster in India as compared to any previous generation of phones, and added that the 5G airwaves allocation would be crucial.