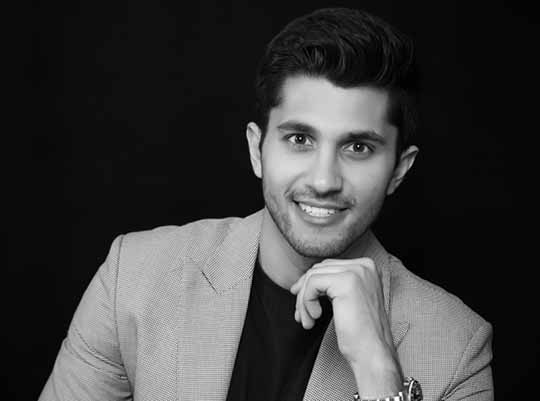 With growing technology, home appliances are getting more complex and interactive. Hence it requires regular maintenance, one company seems to have the solution for you, 'Just at your fingertips'. Exploring further, TimesTech Buzz talks to Shiven Vikram Bhatia, Founder and CEO, PingKaro a young entrepreneur,  driven by logic and strong values on how PingKaro can solve the headache of a few problems a majority of households face. From maintaining bills and warranty information for products and getting reminders about expiry so as to utilize the services, and getting verified numbers to reach Brands (something that would often be incorrect even on Google). Interesting excerpts are below.
TimesTech: What was the inspiration behind this app, PingKaro?How is it different from other existing home service apps?
Shiven: Being the son in the house, every tech (& what my family classifies as "tech/IT") problem has always fallen on my head. My aunt's TV during the first lockdown malfunctioned and for some reason it was my fault I could not get it fixed – as if I'm Aamir Khan in 3 idiots roaming around with a screwdriver in my pocket. Of course eventually we did manage – but therein I truly recognized a problem. Over 90% of the times we try to reach a Brand – it is through the numbers we find on Google (some of which are fake) for the Brand call centers to lodge a complaint. Now during the lockdown, of course all call centers were shut and as  were the service centers – so unfortunately not like if PingKaro existed back then, it could've made a difference. But it was like observing an existing industry like a set of blinds, we were able to see it from an angle that painted a picture. That picture was PingKaro – to bring all Brands under one roof in order to provide an end user a seamless and unified experience for availing any after-sales related services and much more in an effort to enhance the overall experience of owning household appliances and products. 
How PingKaro's different – we are not aiming to provide the technical services ourselves. We are building a new bridge, a new way Brands and their Customers interact with each other. If you think about bringing Brands under one roof for sale – the Flipkarts and the Amazons of the world have done that. Service today is of paramount importance – and Brands in all industries have certainly prioritized the service aspect of their businesses. Bringing the after-sale services of Brands on one platform is something that has not been successfully implemented before (I sometimes hear of various versions of what we are building that people have tried, but definitely not successfully). And by not providing our own technical services, we maintain the sanctity of the solution to not leave the Brand ecosystem.
TimesTech: How much time did you take to completely plan and design the app?
Shiven: PingKaro has developed significantly since the first day I stood in front of a white board to map it out. What started out as a simple thought of connecting Customers to authorized service centers today is shaping up to be something significantly bolder. I don't think one can actually completely plan or completely design an app. To set milestones – absolutely; it's critical in achieving phases that seem complete in that moment of time. However, we have been and we will continue to, enhance our technology and build upon a stronger foundation with improvements to the plan and the design along the way. These micro improvements can be based on macro visions to be achieved – whether relying on customer feedback or a desire to innovate. 
TimesTech: Did you face any challenges being a young entrepreneur?
Shiven: Absolutely – who doesn't have naysayers? When you go through a journey of trying to put something together, there will always be people who don't necessarily align with your vision. Plus being a young founder to be taken seriously about a concept that hasn't been executed before most definitely poses a challenge in adoption. But therein also lies the solution – conviction. There should always be the ability in one to find enough conviction to just carry on if they truly believe something should exist. 
TimesTech: What is your vision for your start-up in the coming 5 years?
Shiven: With the increment of digital penetration in our lives – what lies ahead, in an increasingly more interconnected world where humans, devices, products, cars etc. are in constant communication with each other, is a necessity for sound technical assistance in the experience of living in a said interconnected world. I believe PingKaro should play a vital role in this. Perhaps the vision was most recently furthered by having experienced what 'would be normal in 2030' at GITEX '21 and the Dubai Expo '20 this year. 
In five years, however, I see PingKaro delivering on the promise of creating value for end customers and the Brands both. For the customers, to have truly imbibed the concept behind "aapke ghar ka dost". For the Brands, to become an indispensable force having impacted positively their business strategies and enhanced the way they interact with their customers.
TimesTech: Please elaborate on how PingKaro simplified the upkeep of home appliances services.
Shiven: PingKaro today can solve the headache of a few problems a majority of households face – maintaining bills and warranty information for products and getting reminders about expiry so as to utilize the services, and getting verified numbers to reach Brands (something that would often be incorrect even on Google). As we start launching services of our Associated Brands (coming very soon), PingKaro would further simplify the customer's journey of owning something right from purchase to the end of life of said appliance or product. 
TimesTech: How can Pingkaro solve B2B & B2C problems ? 
Shiven: On the B2B side – to ensure Brands don't lose connect with the Customers after the sale of a product and to provide a platform where Customers feel comfortable and easy to avail the Brand's services. This in turn allows Brands to retain more Customers within its ecosystem further improving their opportunity to upsell and keep a low Customer Acquisition Cost. 
On the B2C side – Trust in the methodology of contacting Brands via any channel other than its call center does not exist, and simultaneously the conversations with the call centers are more often than not very cumbersome. This problem has long existed and chat bot based conversations on whatsapp don't seem to be the solution as not more than 1.5% – 2.0% of all service requests are raised via whatsapp chat bots. Aggregating Brands under one roof hence becomes a unique solution.