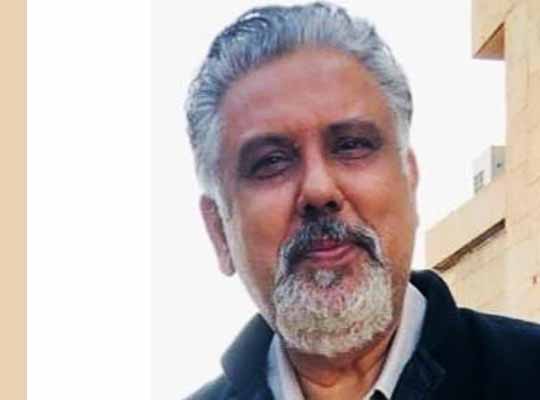 Skill India campaign was launched by Prime Minister Narendra Modi on 15th July 2015 to train the people in different skills. This month Skill India Mission has completed six years. Electronics Sector Skills Council of India (ESSCI) has been launched with a primary mandate of enhancing and to build a capacity in skill development. One of the salient features of the ESSCI is designing of the training programmes, based on industry demands of different segments and to ensure that all successful trainees are certified through accredited assessment agencies.
Piyush Chakraborty, officiating Head, ESSCI reasons out the need for the Skill India Programme. He talked about the nitty-gritty of Skill India—how the scheme accommodates the needs of the whole nation and how ESSCIcontributing to the achievement of the skill India vision and road map for the next years.
Times Tech: Skill India Mission completed six-years on July 15. How do you see the last six years of this mission?
Piyush Chakraborty: The Skill India Mission or the National Skills Development Mission of India was launched by the Honourable Prime Minister in 2015 with the launch of the Pradhan Mantri Kaushal Vikas Yojana-PMKVY to train over 40 crore people in India in different skills by 2022. The whole country has seen unprecedented growth in the skill development of the youth in the country. It is managed by the National Skills Development Corporation of India.
The focus of the Mission and its Various initiatives are:
National Skill Development Mission
National Policy for Skill Development and Entrepreneurship, 2015
Pradhan Mantri Kaushal Vikas Yojana (PMKVY)
Skill Loan scheme
Rural India Skill
The whole paradigm shift has been achieved in the approach to skill development because of the mission and skill has become an important part of the national youth to adopt and pursue a job and career. The National Skill Qualification Framework has further added to the programme in making it a nationally benchmarked one. The country now has an umbrella framework and it is consistent across the country in delivering training and setting standards benchmarked to the national standards aligned to global standards.
Times Tech: Tell us about the key achievements of your Sector Skill Council since its inception?
Piyush Chakraborty: The Electronics Sector Skills Council of India (ESSCI) has had a glorious run since its inception and emerged as a frontrunner for skill development in the country. The council has ensured the electronics skill training becomes a skill of choice and ensures good prospects for candidates undertaking training in electronics job roles. ESSCI has embarked upon building a robust and expansive skill development network and currently has over 1100 training partners having over 4550 training centres across the country, that are well equipped to undertake skill development across job roles in all segments of ESDM. ESSCI has developed 185 Qualification Packs (QPs) and over 250 National Occupation Standards (NOS).
The council has trained and certified over 14,00,000 candidates in various job roles across the electronics product lifecycle and sub-sector spectrum and is poised to support the Atma Nirbhar Bharat initiative by ensuring supply of appropriately skilled manpower in electronics job roles for the companies setting up shop in India. The council is developing new job roles in new age economies like AI, IoT, Industry 4.0, Automation, robotics, 5G and other emerging technologies. As the council stands today it is the result of untiring effort put by the leadership to ensure a truly effective and high-class council for skill development in the electronics sector.
Times Tech: How is ESSCI helping in skilling human resources for the electronics industry?
Piyush Chakraborty: The council conducted several Sub-sector wise research, Skill Gap analysis, Demand Aggregation, Demand Analysis, built NOS committees with Industry support and collaboration, SIG groups, Industry membership and empanelment of Subject Matter Experts to create a formidable eco-system for seamless and high quality training delivery in electronics job roles. The QP, Content, Curriculum, Labs, centres, Training partner affiliation and assessment partner affiliation were diligently undertaken and built, and training of Trainer and training of Assessors led to building a robust system for skill training and assessment / certification. The Electronics Sector Council of India has aligned itself to the Government of India vision to make India the skill capital of the world and has done extensive work towards creating a vast mechanism and eco-system to deliver the skill development in electronics.
Times Tech: What are the challenges you've faced during your journey and what you see ahead?
Piyush Chakraborty: The council took up a challenge to conduct a deep analysis of the sector and a detailed quantitative and qualitative analysis as to what job roles would be in demand going forward and in what quantities.
The biggest challenge in up-skilling people is to mobilise a large number of people of the same qualification and requiring the same upskilling. The council identifies key projects and one such project where ESSCI is upskilling and certifying 1,00,000 AC technicians in the best practices and use of environment friendly gases under the HMPM project in partnership with the ozone Cell under the Ministry of Environment, Forests and Climate Change. The council has embarked Upon developing a robust delivery mechanism using their state of the art Learning Management System- LMS for delivery of training online and through remote mechanism of using IT and digital tools with AR/VR, DIY, Videos and host of easy learning tools.
Times Tech: With the rise in automation and digitalisation, what kind of new skillsets are needed in employees??
Piyush Chakraborty: The next five years are going to be extremely exciting as far as the electronics sector is concerned due to automation and digitalisation. The Council is ion the process of reinventing itself and deeply studying the trends which are going to define the electronics sector. The National Policy for Electronics 2019 specifically launches the Production Linked Incentive Scheme (PLI) for Large Scale Electronics Manufacturing. PLI for Large Scale Electronics Manufacturing proposes a financial incentive to boost domestic manufacturing and attract large investments in the electronics value chain and aims to create many Jobs. The jobs expected to be created would mostly be related to the factory manufacturing job roles for assembly line operators, PCB assembly, EMS operators, maintenance engineers and trained in robotics, automation, and Industry 4.0 related job roles.
Times Tech: Any information you would like to share with our readers?
Piyush Chakraborty: The current Pandemic has resulted in the Electronics Industry gaining momentum and opportunities for job and business emerging is a silver line, the dark cloud. The electronics sector is a sunrise sector currently and is expected to grow in the coming months.The immediate trends in the sector are expected to be the development of contactless customer care remote services, Online videos solution / IoT based solutions through cloud computing for remote troubleshooting , Installation & Commissioning of affordable, Intensive health care unit (Ventilators , Mini ICU) at home, Education and assessment through online learning management platform, DIY Kits based learning models for school students, Virtual labs Simulated with AR / VR technology for Higher education , Use of IoT for remote process management, Advancement in networking solutions and cybersecurity,Computer literacy beyond PMG- Disha and rural entrepreneurship, Personal Hygiene based solutions ( Sanitization Tunnels , Thermal Scanning through Drones etc ) for offices & marketplaces, Faster adoption of Industry 4.0 & Data Analytics in ESDM industries thus bringing about a new energy and opportunities in the sector.