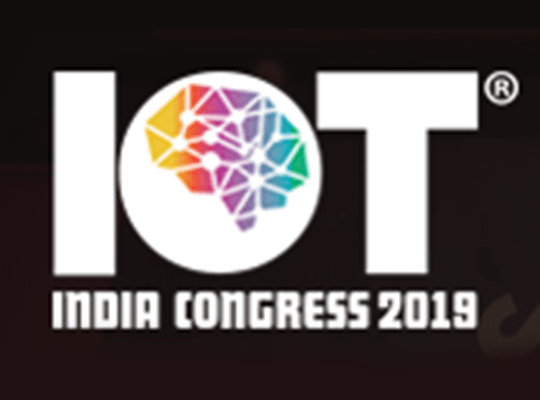 Bengaluru, 04 June, 2019: IoT India Congress 2019, launches the PoP 91 Innovation Challenge, a unique contest that aims to find actual and implementable solutions for real-world industry problems through Internet of Things.  The IET, the organiser of this event asked more than 100 industry practitioners about their biggest problems that they want solved. The industry problems that will get solved in the PoP 91 Innovation challenge are curated from these challenges. Powered by Skillenza, this first of its kind competition will have 350 teams, across 7 sectors competing over 3 months to win a cash prize up to INR 1,00,000 or an Incubation or recruitment opportunity in a top corporate firm/startup accelerator. Industry experts from each sector – Smart Cities, Healthcare, Energy, Agriculture, Retail, Digital Communications and Manufacturing industries will act as mentors to guide and help the selected teams in developing solutions.
Participants should address the below industry challenges:

Agriculture – Develop a modular scalable platform to improve awareness of government agricultural schemes among solution providers and stakeholders and reduce produce wastage in agri- logistics and supply chain
Digital Communications – Create a system/software/algorithm that improves device management and security on networks as low as 2G and up to 4G that are used to run IoT based devices in low connectivity areas
Energy – design a device/ instrument /system through which tower assets can be monitored remotely, including missing steel members, healthiness and pollution level of insulator strings and the relative humidity to assess the flashover probability
Healthcare – Create a low cost (subRs.50,000) IoT based portable multi-diagnostic screening and management solution (in-line with Ayushman Bharat Health & Wellness centers) that can undertake a number of tests in remote locations under harsh conditions.
Manufacturing – Create an ecosystem of technologies, tools and processes to drive secure operation and Shop Floor Automation
Retail – Smart tables which ate IT enabled to track customers experience, including product movement, pick-up, number of times. It should have the ability to transmit data wirelessly, be waterproof and machine wash proof. The suggested optimum price is 10 for Rs. 1/-
Smart Cities – Design a Command Control Centre for Tier 2 brownfield smart city implementation which, at the minimum will manage water meters and energy meters, smart mobility, municipal waste, women and children safety.
Best ideas from the top 5 participants, in each category, will be shortlisted and their solutions will be showcased at the 4th edition of IoT India Congress over two days of the event, 22-23 August, 2019. The winning teams from these 35 at the event would be judged by a jury of industry experts consisting of large corporates, start-up accelerators and investors.
Speaking about the contest Rishi Bhatnagar said, "Pop 91 is an exciting addition to this edition. We at the IoT India Congress understand that the environment is faced with multiple problems – this challenge will enable startups to solve actual industry problem by offering IoT solutions and also act as a platform for corporates to gain access to the industry ready talent pool. We look forward to seeing some innovative IoT enabled solution that will change the way the industry functions."
To know more about the event click here: https://skillenza.com/challenge/innovation-challenge-iot-india-congress2019
For more details, please visit: http://www.iotindiacongress.com/