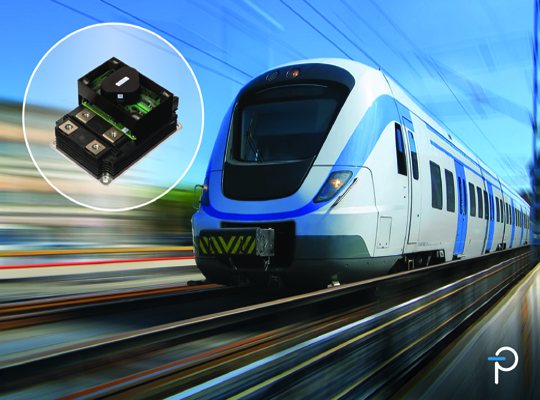 San Jose, Calif. – Power Integrations has announced SCALE-iFlex Single gate-drivers for the popular "New Dual" 100 mm x 140 mm IGBT modules. The compact new drivers support modules up to 3.3 kV and are available now for design-in. The SCALE-iFlex Single gate-drivers are ideal for light-rail, renewable energy generation and other high-reliability applications that demand compact, rugged driver solutions.
Thorsten Schmidt, product marketing manager at Power Integrations commented: "SCALE-iFlex Single gate-drivers fit the outline of the latest standard IGBT power modules including the Mitsubishi LV100/HV100, Infineon xHP2 and xHP3, ABB LinPak, Hitachi nHPD² and other similar products."
SCALE-iFlex Single gate-drivers use Power Integrations' SCALE-2 ASIC technology which dramatically reduces component count compared to conventional products. The ASIC also provides Advanced Active Clamping (AAC) over-voltage protection during normal operation, a substantial improvement over simple soft shut down, which adds extra protection in case of short-circuit during turn-on. Devices are conformally coated and feature reinforced isolation. Isolated housings ensure isolation between modules when they are mounted side-by-side. Devices are pre-qualified according to railway standards IEC 61373 – Class 1B (shock & vibration) and IEC 61000-4-x (EMC tests) and IEC 60068-2-x (serial environmental tests). Burn-in is optionally available.
The new gate drivers are rated at 20 A peak output current per channel at 85 °C ambient temperature with no air flow. Higher power levels are possible with cooling or a lower ambient temperature. Both electrical and fiber-optic interfaces are available.
For more information, please visit www.power.com/products/scale-iflex-single/.