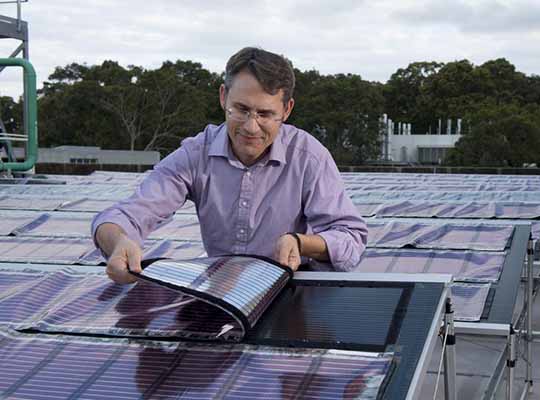 Solar power is a huge source of clean and renewable energy. Even a very small fraction of the sun's energy can supply power to the whole world. With the rising demand for global energy, a budget-friendly solar technology will be beneficial to meet the energy needs and demands of the various developed and developing nations. In India, Solar power is one of the fastest-growing industries as part of renewable energy. The government had an initial target to install 20GW solar capacity but we achieved the target ahead of schedule. The Industry of renewable energy of India is the fourth most attractive renewable energy market in the world. India has crossed the target of 127 billion units in power generation from renewable energy sources in the financial year 2020. With a potential capacity of 363 GW and with the government development policies focused on the renewable energy sector, Northern India has become the hub for renewable energy in India.
Solar Energy and Market Investment
In India, foreign investment in the energy sector has slightly raised in the last few years. The work and innovation of India have been appreciated worldwide, as a result in terms of renewable energy investments and planning, India stands 3rd globally. The ministry is planning to support and increase the opportunity of the better economic condition in India as India represents the best leaders and investors in the world's most attractive renewable energy markets. As per the strategy to push India forward in the world of renewable sources of energy, the Indian government has perfectly designed policies, programs, and a liberal market to attract foreign investments in the renewable energy market at a rapid rate. Indian Government is committed to its planning and implementation to the way to increase the use of solar energy sources that has been already undertaken by various large-scale solar power projects to promote the use of renewable energy heavily. Apart from this, the sector of renewable energy has enough potential to create a huge number of employment opportunities in all the regions, especially in rural areas. Considering a new target, the ministry of renewable energy has decided to set up more renewable energy capacities especially for solar energy. India's renewable energy sector is expected to attract investment worth billions in the next four years.
Future of Solar power market
Renewable energy sources have a great role in saving the sustainable energy with lower emissions of pollutants and harm to the environment. It is already accepted that renewable energy technologies might significantly cover the electricity demand and reduce emissions. According to the International Renewable Energy Agency, the huge demand for energy as per consumption in India can be met with renewable energy. The country is likely to increase its share part for renewable power generation. As per the sources of the Ministry of New and Renewable energy, the renewable energy capacity is under process and around 27.41 GW capacities have been tendered. The Government of India is on its way to establish and develop a 'green city in each and every state of the country that will be powered by only renewable energy. The planned 'green-smart city' will have a perfectly defined environment-friendly power supply system through which solar rooftop equipment will be connected to all its houses. There will be well-designed solar parks on the city's outer area considering zero harm to energy plants and there will be also solar-enabled public transport systems.
Printable Solar Cells Printable solar cells are among the most innovative ways to get renewable sources of energy. These printable solar cells are very flexible and lightweight in weight. Day by day we are rising high and developing materials to produce thin, flexible, and semi-transparent solar cells based on printable 'solar inks'. Here in this process of manufacturing, solar inks are deposited onto a flexible plastic film that undergoes various processes like, micro-gravure coating, slot-die coating, and screen printing. These thin, light-weight printable solar cells are so flexible, that they can cover most surfaces. We've developed capabilities in both organic photovoltaics and perovskite photovoltaics. These technologies differ in a number of ways from conventional silicon-based solar cells, like being lightweight and flexible, these solar panels can be integrated into windows, window furnishings, tents, and even consumer packaging. Our thin and lightweight solar can provide immediate power to cater to the energy needs of remote outback locations and developing regions. We're now working with the industry to create local manufacturing opportunities. By developing new materials and processes, we have achieved efficiencies of greater than 19 percent on small-scale devices. As per the strategy and planning for solar energy in the coming future, the country's focus is on the technology on specific applications that can produce pilot-scale quantities of solar film. The low barrier to entry of this technology means we can provide new opportunities for Indian manufacturing, creating new markets, value-adding to existing markets, and generating jobs.