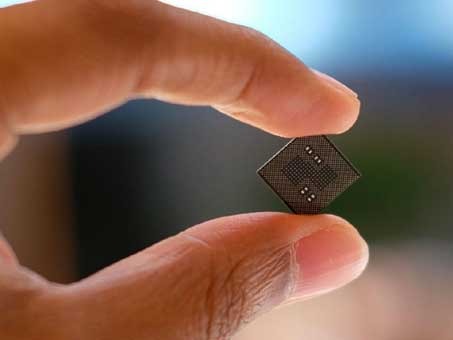 Qualcomm's upcoming chipset, the successor of Snapdragon 845, which is rumoured to be called the Snapdragon 8150 and not Snapdragon 855  (as many expected). The chipset is expected to power most of the Android flagships and its launch is expected by the end of the year.
Ahead of the official announcement, the Snapdragon 8150 has also surfaced on the benchmarking site AnTuTu. The screenshots of the benchmark have been posted on Weibo.
The chipset as seen in the screenshots has scored 362,292 points, which is the first chipset powering an Android platform more than the 360,000 benchmark points
According to the report in GizmoChina, the Huawei Mate 20 series devices, which run on the Kirin 980 SoC have scored about 311,840 points, but the highest score currently for Qualcomm's Snapdragon 845 is held by Xiaomi's Black Shark Helo smartphone, which is said to have scored 301,757 points.
Thus if the upcoming Snapdragon chipset is compared to the current Kirin 980 chipset, Snapdragon 8150 is giving 16 percent better performance and it gives 20 percent better performance when compared to Snapdragon 845.
There is a possibility for the score of Snapdragon 8150 to even boost further after and if the manufacturers optimise it.
Recently the chip was also spotted on Geekbench which logged a score of 3,281 in the single-core test, and 11,023 in the multi-core test, higher than its predecessor.
Snapdragon 8150 is also rumoured to be manufacture by the newest 7nm process by TSMC and its size is expected to be 12.4 x 12.4mm. It is said to compete with other similar chipsets such as the A12 Bionic and Kirin 980.
Royon's FlexiPai bendable smartphone/tablet has already debuted the chipset on 1 November and according to the report in Gizmo China, Meizu is expected to launch a device juiced up by Snapdragon 8150 SoC as well.