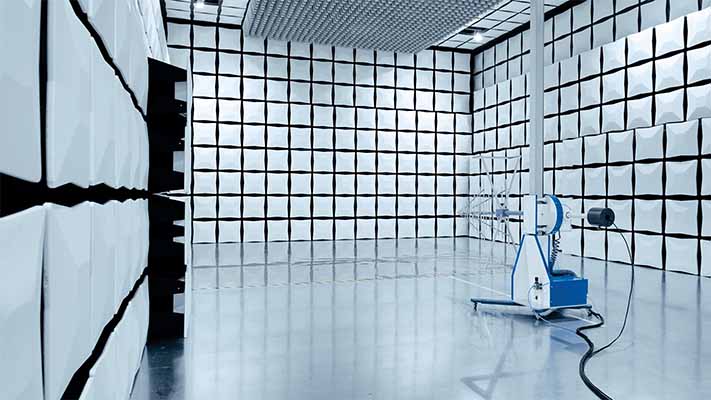 Modern digital land mobile radio (LMR) technologies and software defined radio (SDR) have significantly improved security, range, and spectral efficiency. Radio test solutions have followed suit, incorporating advanced automation, signal mapping, and spectrum analysis features for the lab and field. Auto-Test and auto-tune applications provide fully automated test and alignment of mobile and portable radios without the need for user interaction. The test sets ensure that the test and alignment procedures are performed to manufacturer-recommended specifications and industry standards, delivering consistent and repeatable results, proper interoperability, and optimal radio and network performance.
Land Mobile Radio
Land Mobile Radios (LMRs) are two-way communication devices used for person-to-person voice and data transmission in extensive use by many important government and commercial applications, providing essential voice and data communication for diverse users around the globe. As technology has progressed over the years, LMR devices are incorporating more advanced digital technologies that utilize computer-controlled access for efficient allocation of channels to subscribers.
Radio products and standards have evolved to have improved range, reliability, and spectrum utilization. Simultaneously, LMR test, measurement and mapping solutions have consolidated advanced capabilities into integrated, compact equipment suitable for multiple use cases, events, and environments.  
LMR Testing
The range, security and reliability of land mobile radio systems have made them a logical fit for critical communications. With often unpredictable field conditions and security threats, LMR radios must remain robust while maintaining high performance standards of transmit power, error rate, and sensitivity. Over-the-air LMR radio testing aids deployment activities and helps test for equipment failures. Portability has become an invaluable asset for radio test equipment that often allows LMR subscribers to prepare for challenging environments.
With a high degree of market diversity, exacting test requirements, and lofty reliability expectations, LMR testing can quickly become a complicated and challenging undertaking. Signal generators, spectrum analyzers, power meters, frequency counters, computers, and sensors must be interconnected and configured appropriately to constitute an accurate and repeatable communications test. This can become a long and arduous process, prone to hardware compatibility issues, setup errors, operator-to-operator variation, and inordinate test and reporting times.   Technical resource constraints can further worsen these challenges as electronics industry expansion continues to place an unprecedented strain on the radio frequency talent pool. Today, the availability of a wide range of versatile, easy-to-use, and portable radio test solutions allow development, testing and maintenance of LMR equipment of all leading original equipment manufacturers (OEMs).
Software Defined Radio Systems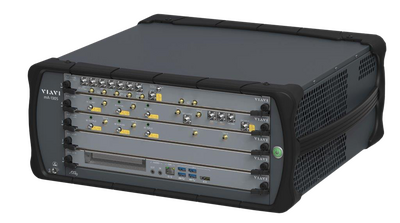 Software has become the largest component of electronic systems today, demanding more development resources. There is a need for a paradigm shift in the software development processes that enables greater design flexibility, speed-up implementation of latest innovations, extend the lifetime of products and reduce overall lifecycle cost. Advances in technologies have significantly changed the way radios are built, to the point where it is no longer just hardware that modulates and demodulates waveforms. The Software Defined Radio paradigm is on the leading-edge of radio technology, using software to implement most of the radio functionality, including the modulation and demodulation of waveforms. eCoSuite provides the ideal integrated development environment (IDE) for implementing Software Communications Architecture (SCA) in Heterogenous Embedded Distributed Systems (HEDS).
SDR technology uses software, instead of conventional hardware, to perform radio-signal processing functions. Filters, error correction, synchronizers, modulators/demodulators, and frequency tuners used in conventional systems can all be written in software. Software defined devices need to be quickly reconfigured to adapt to changing product requirements. SDRs use high-speed reprogrammable devices such as digital signal processors (DSPs), field programmable grid array (FPGA), or general-purpose processors (GPPs), executing tasks performed by hardware in conventional radio systems.
SDR Testing
The flexibility provided by SCA makes the technology a logical choice to meet the ever-changing requirements of today's commercial and military SDR products. As software-defined radios are being more widely deployed, test and measurement instruments are ramping up to be able to test SDRs in a way that was not possible before. For example, OEMs of SCA tactical radios require a platform that is modular, scalable and traceable.
In many cases, the products and protocols under test are evolving or still being defined until very late in the product development life-cycle. Supporting all the changes in hardware is very expensive and time-consuming. In fact, some traditional testers may even be obsolete by the time they are brought to market. Software-defined, or virtual, testing instruments provide the level of flexibility required to adjust as the standards and protocols evolve.
Working Together
Combining the functionality and precision of disparate radio test equipment into a singular package no longer requires an oversized form factor or unlimited budget. Test solutions required to support this rapid advancement have kept pace with unprecedented test feature diversity, as well as the need for automation.