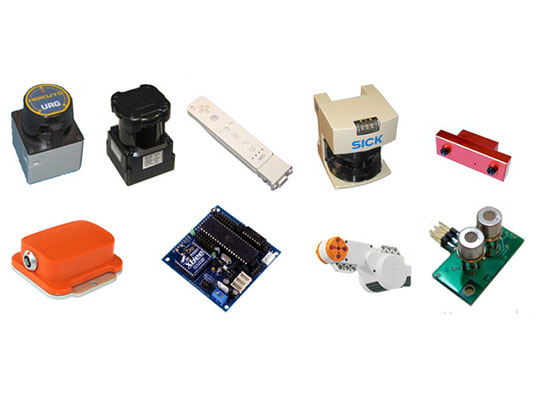 The Robot Sensor market was valued at 561.7 Million US$ in 2018 and is projected to reach 1236.3 Million US$ by 2025, at a CAGR of 11.9% during the forecast period. In this study, 2018 has been considered as the base year and 2019 to 2025 as the forecast period to estimate the market size for Robot Sensor.
Robotic sensors are used to estimate a robot's condition and environment. These signals are passed to a controller to enable appropriate behaviour. Sensors in robots are based on the functions of human sensory organs. Robots require extensive information about their environment in order to function effectively.
This report mainly focuses on the field of sensors for industrial robots.
The world leading players in the Robot Sensor market are Cognex, Baluff, Baumer Group, Ifm Electronic Gmbh, Keyence, Rockwell Automation, Daihen Corporation, Infineon Technologies, ATI Industrial Automation, Sick Ag, Honeywell International Inc., Datalogic, Texas Instruments, TDK, Sensopart and so on.
Market Segmentation
Robot Sensor Breakdown Data by Type
Movement Sensors
Vision Sensors
Touch Sensors
Voice Sensors
Others
Robot Sensor Breakdown Data by Application
Automotive
Machinery
Aerospace
Electronics Automotive
Others
According to the Segmentation of types, all the market of Robot Sensor can be divided as follows:
The first main kind is Vision Sensors, it hold a comparatively larger share in global market, which accounts for about 35.28% in 2018.
Another main kind is Movement Sensors, for many companies, Movement Sensors is attractive because of the market consumption. The Movement Sensors share the rest 31.65% market share in 2018.
Touch Sensors, voice Sensors and others hold the rest share, which accounts for about 33.08% in 2018 together.
Robot Sensor Consumption Breakdown Data by Region: North America, United States, Canada, Mexico, Asia-Pacific, China, India, Japan, South Korea, Australia, Indonesia, Malaysia, Philippines, Thailand, Vietnam, Europe, Germany, France, UK, Italy, Russia, Rest of Europe, Central & South America, Brazil, Rest of South America, Middle East & Africa, GCC Countries, Turkey, Egypt, South Africa, Rest of Middle East & Africa.
Browse full report with ToC: https://inforgrowth.com/report/2276400/robot-sensor-market