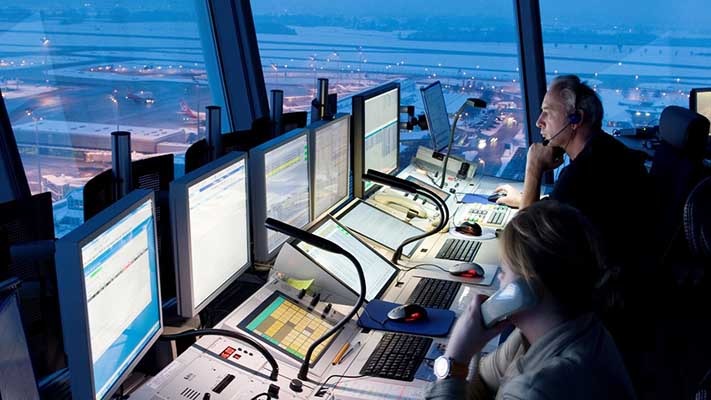 21 Aug. 2019 – NAV CANADA provides air traffic control (ATC) and related services for Canadian domestic and international airspace, and uses long haul, beyond-the-horizon communications to aircraft flying in northern Canada and flights to and from Europe over the North Atlantic Ocean. International flights use HF bands routinely for voice communications, since HF covers much larger distances. NAV CANADA is investing in a large the HF radio facility in Gander, Newfoundland that is in need of an upgrade.
NAV CANADA, after an extensive supplier evaluation, awarded Rohde & Schwarz a contract to supply 17 HF transmitter systems, each with an output power of four kilowatts (kW) for voice communications in its North Atlantic region. Deliveries will take place 2019 to 2020 and be operational that same year.

"We currently support NAV CANADA with radio communications systems as well as with several test and measurement solutions. In parallel, we will be jointly exploring other areas of mutual interest including radio direction finding, counter-drone and other related ATC solutions," Constantin von Reden, Vice President Market Segment ATC at Rohde & Schwarz, said.
The HF system being introduced is part of the R&S M3SR Series 4100 software defined radio (SDR) family, specifically the R&S XK 4100 SDRs. It is also equipped with the new ED137 IP interface. These radios follow the requirements of the international standard EUROCAE ED137 for Voice-over-IP (VoIP) Air Traffic Management (ATM) applications. These transmitters will support NAV CANADA HF communications for decades.