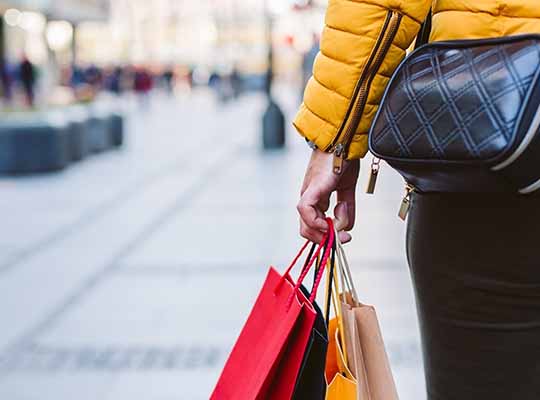 The Covid-19 pandemic has been one of the heaviest disturbances of life and business in recent history. In the pandemic, the retail industry affects the most, as non-essential storefronts were closed as lockdowns urged shoppers to stay away. Million of the people working in retail chain stores are unable to work from their homes. The retail businesses coping with furloughs, the shutdown of retail stores, even personal lives changed.
Government lockdown orders make it difficult for small businesses to keep alive. They tried everything to survive in the market with curbside delivery and focusing on online orders. As the lockdown ended, new guidelines issued on the measure should take to reopen the storefronts. The guidelines focused on the security of every individual. After reopening, it has been observed that even small retailers are shifting their marketing and selling strategies to digital.
After reopening small businesses to retail powerhouses, everyone is focusing on security. As I talked earlier about the issue of guidelines, the basic guidelines are maintaining social distance, wearing a face mask, fever screening before entering, limited occupancy in premises, frequent sanitization. If anyone violates any of the guidelines, he/she should have to pay a penalty. Retailers are calculating all this manually that consumes their time, workforce, and after some point, the inaccuracy occurs that can create safety issues for their customers and also their employees as well.
Observing all these issues that can infect people and keeping in mind, a number of startups have introduced contactless solutions which can help us to follow guidelines. Government is working closely to find products and solutions that will aid safety and security. Facial recognition attendance system, mask detection, temperature checks, sanitization alerts and occupancy levels data are all crucial for the retail industry to function without human intervention through technology.
Retailers are facing a new reality as they plan their path. But the key to long-term success in post-pandemic won't be about gross sales or going completely digital. They all are lacking the main thing that is "data."
It is important to collect data from entry to exit, gather real-time store-level consumer insights, and make business decisions to grow your business. Technological offerings provide a single dashboard that allows you to have real-time data on how your stores are performing based on the consumer insights. AI Kit can deploy not only in retail chain stores but also in hospitals, hotels & restaurants, workplaces, railway & metro stations, and airports. Below are a few ways in which security of consumer can be taken care off:
Fever Screening
According to the WHO, the primary symptoms of Covid-19 include fever and dry cough. Fever Screening is the solution retailers should adapt to fight against Covid-19 by recognizing potentially affected persons at the access point as they walk in. This feature proves the prevention of spreading the virus. Using fever screening is the most effective way to detect an infected person.
Fever screening deployed at storefronts will provide you:
Contactless solution.
Accuracy of +/- 0.5 degrees Celsius.
Identify individual temperatures.
Send real-time alerts if the high temperature is detected.
Quick 1-second scanning.
2. Mask Detection
To narrow down the spread of Covid-19 infection, social distancing and wearing a mask is mandatory. Therefore, technology can aid mask detection, and if any person comes up without wearing a mask, it instantly pushes notification or alerts to the manager or any other concerned person. It works smoothly on a large number of faces.
The application is widely used in access control situations, for instance, hotels & restaurants, retail chain stores, workplaces, hospitals, schools & universities, and many more where fever monitoring and contactless access control is important.
This mask detection feature is highly accurate with various variables involved such as, the quality of the face image, the degree to which a subject cooperates with having a good-quality image captured, and the impact of lighting and other environmental variables.
3. Occupancy Alerts
In light of the current ongoing pandemic, retailers are worrying about how to keep people apart from each other as per the guidelines issued by the government to curb the spread of the virus. Even many retailers were not able to follow the limited occupancy guidelines and have paid a penalty.
Therefore, some features help the retail chain stores and other business industries to perform occupancy restrictions and social distancing by accurately counting people as they enter or exit from the store or any other premises. They also provide data and insights to keep their customers and employees safe by knowing the peak and slowest hours.
4. Space Sanitization
Space sanitization is essential concerning all careful measures. The store requires regular cleaning and sanitizing high crowded areas during peak and non-peak hours. Space sanitization helps you to create a safe buying and working environment.
Sanitization Alerts helps retailers to regularly sanitize and clean the high touch surfaces at a proper frequency. Apart from cleaning, retailers try to avoid queues at the billing area. The alerts are based on space usage and make it easier and efficient for you to keep an entire store or premises safe. We all know it is impossible to measure the above things manually with 100% accuracy. Therefore, the adoption of AI technology during this pandemic helps people to create a protected and healthy environment. Using AI/ML is the finest technology solution in which people can trust and rely on.