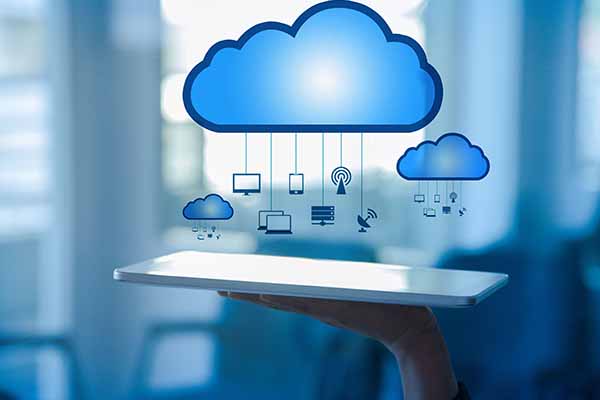 In today's scenario, internet technology is no longer in its infancy. Businesses today are seizing opportunities created by technological advancements and transforming the landscape with the introduction of new internet technology. Long gone are the days of relying on wired connections; with technology, many devices are now able to connect to the internet via wireless hubs. In this scenario, cloud computing has emerged as a crucial computing paradigm, allowing on-demand access that is altering the common pool of configurable computing resources that are accessible via the internet.
Cloud Computing: An Essential Tool
Cloud computing refers to the centralized storage, processing, and analysis of large data sets on third-party servers or data centers via the internet. The costs of procuring hardware and software, as well as creating on-site data centers, can be avoided by using cloud computing. The cloud computing solution allows the firm to be more flexible. If they outsource IT hosting and infrastructure, they will have time to devote to other elements of the business, which will have a direct impact on the bottom line. With a cloud service, the business can instantly add extra bandwidth without going through the stressful and costly IT infrastructure update process. With these advantages and their importance, it is clear that cloud computing has immense prospects in the coming future.
Importance of Cloud Computing for the future
As we are moving closer to the digital era, where technology is advancing at a rapid pace, cloud computing is playing an important part in the change. The key reason why cloud computing has such a high potential for future growth in the technological era is its agility and accessibility, which is reshaping the corporate environment around the world in new ways.
For instance, every industry throughout the world is currently utilizing cloud computing technology to establish efficient methods of marketing products and services. Furthermore, businesses can align themselves accordingly and save thousands of dollars. The importance and accessibility of cloud computing are taking center stage; one can use the cloud from anywhere to finish work and then share information.
However, even with so many advantages and significance, there is still a long way to go. Cloud computing technology is currently used by a very small number of organizations. According to an IDC study report, by 2024, 40% of Indian organizations will use specialized cloud services, either on-premises or in service provider facilities. The report further states that Indian enterprises are exploring the use of a combination of solutions from private service providers and traditional infrastructure providers to achieve the protection and control of a private cloud as well as the elasticity of the public cloud. In fact, as the demand for change increases, the cloud will provide scalability to the business:
The software and hardware will be separated—Cloud technologies are used to automate corporate processes by storing CRM, ERP, PSA, and HR systems on remote servers. These are increasing year after year. So, in the future, the software we use will be somewhere beyond the horizon, and the information transferred from it will go through multiple filters before interacting with the user's PC.
Modular Software will be given top priority – The complexity of individual programs is rapidly increasing. As a result, cloud computing technologies will generate new ideas, and software development projects will be approached from fresh perspectives. Consider that in the future, apps will not only be stored in the cloud but there will also be many modules that can be placed on servers.
Superior data security will emerge – Physical data center security is just as crucial as reliable data encryption. The present SSL tool's requirements will be modified soon. Physical access to the data center will likewise be severely restricted due to the ever-increasing security mechanisms. To enter these secure locations, one will not only need an electronic key, however, also have to go through the biometric scanning procedure.
The Future
Cloud computing enables businesses to easily scale and adapt, accelerating growth, boosting agility, streamlining operations, and cutting costs. This will not only assist businesses in coping with the crisis but will also allow them to promote long-term growth. In a nutshell, cloud computing is becoming increasingly important as internet technology advances.