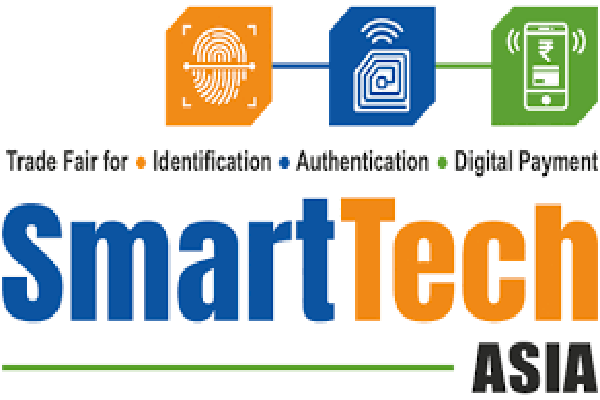 The previous editions of Smart Cards Expo along with its cluster of co-located shows on AI, IoT, biometrics, e-security, and digital payments have seen unprecedented success in the past two decades. To represent identification, authentication and digital payments technologies, the latest edition brought together all the cluster shows under one roof as part of one show, SmartTech Asia.
With the latest edition in Bengaluru, SmartTech Asia 2023 has successfully ventured into the next generation of smart technology solutions. The event focusing on pioneering solutions in RFID, biometrics, e-security, IoT, AI and digital payments, presented unmatched networking opportunities and unlocked ample business opportunities. The well-curated and knowledge-rich conferences of the event brought together industry experts to delve deep into the topics of emerging trends in identity, accessibility and traceability management, increasing security risks of AI, and more.
Some of the key highlights of the show included the buyer-seller platform enabling one-to one business interactions, participation from technology giants like Bell Impex and Dell Technologies among others, and NASSCOM Start-up Pavilion, where new players in the market showcased their cutting-edge technologies to potential investors, partners and buyers to elevate their business to new heights.
On the successful participation of exhibitors and visitors at the Start-up Pavilion, Mr. Sanjeev Malhotra, CEO – Centre of Excellence for IoT and AI said, "We are glad about our collaboration with SmartTech Asia  2023 in supporting and promoting new innovations in the Indian smart technology industry.  It was satisfying to see new-age entrepreneurs interact with high-quality visitors and  decision-makers to unlock potential for new business in the global market."
On her interaction with start-ups, Amrita Pahi, Consumer and Small Business, Dell Technologies, said, "As Bangalore is one of the most vibrant and dynamic start-up ecosystems, there is a huge participation from start-ups in SmartTech Asia. This event enables us to strengthen the Indian start-up ecosystem by reaching out to the start-ups to make them aware of our customized programs for them depending on their requirements such as hardware, tech consultancy, or mentorship."
Nakul Pasricha, President, Authentication Solution Providers' Association (ASPA), said, "This event brought together thought leaders and solution providers in the authentication space under one roof. As authentication solutions play a crucial role in combating counterfeiting across various industries, I am delighted with the increased participation of technology suppliers providing advanced authentication technologies."
Ajay Sharma, President, AIDC Technologies Associaton of India, said, "The event has done a commendable job in bringing together AIDC technology providers, users and affiliated industries and providing networking opportunities. The tradeshow along with its supporting programs have proved its potential in the automatic identification and data capture industry."
Afzal Malbarwala, President, Air Cargo Agents Association of India (ACAAI), said, "Supply chains all over the world are leveraging the power of digital technologies for improved efficiency and competitiveness. SmartTech Asia 2023 has done a phenomenal job in bringing industry leaders to showcase technologies to solve real-world problems, and the logistics industry will surely benefit from this."
Roopa M.V, Engineer/Scientist and Deputy Project Director at ISRO-ISTRAC, said, "SmartTech Asia 2023 showcases new and emerging technologies that are also used by ISRO. I am glad to have visited this event where manufacturers and suppliers are displaying their technology prowess. It is a very good platform to gain industry insights and exchange knowledge."
Regarding the impact of SmartTech Asia 2023, Bhupinder Singh, CEO, Messe Muenchen India, said, "We are delighted with the response to the latest edition of SmartTech Asia 2023. This highly specialized platform has reiterated its commitment to enable meaningful handshakes and unlock business opportunities for the identification, authentication, and digital payment technologies industry, and we are glad to create and strengthen business partnerships through our trade show, buyer-seller meetings and thought-provoking conferences."