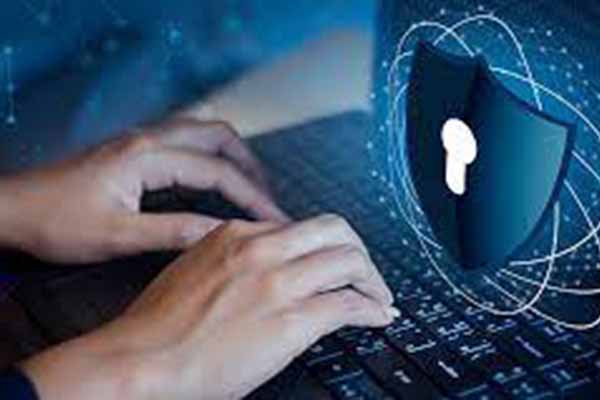 Although industrial automation has been discussed since 1952, more automation technologies have been created and embraced in the last twenty years than ever. With business processes getting integrated into IoT technology, making everything a part of the automation revolution, has also opened a can of worms for the cybersecurity crisis, which is only getting more complex by the day. Since there are too many procedures to follow and tools to control, older Security Operation Center (SOCs) frequently fail to evaluate signals immediately.
This pace of increasing complexity of the modern cybersecurity scenario makes it further imperative that we embrace automation in responding to the same. The ability to respond to crises with a plan is the most important aspect of the SOC.
The range of attacks has augmented throughout time. To stop dangers from happening and to respond to them, several diverse technologies are required. Security Orchestration Automation and Response (SOAR) reduces incident response times by operationalizing SOPs and increasing SOC effectiveness across the perimeter. SOAR uses automation to speed up response times by ingesting alerts from SIEM (security information and event management) solutions which enable businesses to effectively gather and examine log data from all of their digital assets in one location and other SOC-related technology.
The Functional Components of SOAR tools
Three essential elements make up a SOAR platform: Orchestration, Automation, and Reaction.
Orchestration: Orchestration quite simply is visualizing the bigger picture. By incorporating disparate technological and security tools, orchestration enhances incident response. Rather than focusing on the incident alone, orchestration enables organizations to understand the cause of the incident and its impact. A botnet delivered over E-Mail will be responded to not only with a quarantine mail/file action but will also contain the impact by incorporating the firewall traffic to block the CNC communication.
Automation: Numerous tedious procedures may be needed to manually detect and respond to security incidents. The current challenge lies in the fact that multiple teams must collaborate to contain an incident. More often than not the person identifying the incident is not the one acting on containing it. Incorporating an autonomous system ensures proper process is followed irrespective of the scenario. For instance, SOAR systems can automatically classify specific occurrences, avoiding the need to manually investigate each one to determine whether it constitutes a security incident. Security teams can define standardized, automated processes using SOAR systems, including workflows for decision-making, health checks, compliance and containment, and internal audit.
Response: SOAR acts as the first line of defence for any Cyber Attacks faced by organizations. SIEM and threat intelligence feeds are integrated into SOAR platforms, which gather data from various security tools. SOAR automates responses by incorporating the intelligence provided by these solutions to instantaneously contain the attack and ensure proper business continuity. In addition to providing comprehensive information about the security incident to security personnel, they assist in triaging and prioritizing security occurrences. Additionally, SOAR offers case management, facilitating staff members of SOCs collaboration, communication, and task management.
The Role of SOAR in reducing Response Time
Any scenario involving security breaches is more likely to cause harm the longer it is left unattended. The ability to immediately assess the level of danger connected to the indicators of compromise is essential to minimize the attack surface—and the amount of dwell time. Utilizing a (SOAR) solution with threat intelligence technologies integrated into business workflows is one of the smartest methods to assess and respond to that risk.
SOAR will aid incident management personnel at any stage of the attack by automating procedures and functionalities and responses, such as automatically generating incidents, sending targeted notifications to analysts involved in the incident and setting suitable workflows based on the incident's circumstances. In addition, SOAR provides enriched information for the SoC analysts to take act upon. Additionally, SOAR has a built-in AI-ML Engine that recognizes common response patterns and recommends automation of said tasks.
With SOAR, the incident management team may also be notified of and/or updated with the most recent best practices from the Knowledge Base repository, and it can provide individualized reports for each occurrence as well as tailored visualizations of team member duties, all from the Dashboard.
Why Integrate SOAR
Every business wants to ensure the security of its data. However, without the proper personnel and equipment, this can be difficult. With SOAR, organizations may significantly cut down on the staffing requirements for a successful SOC. Additionally, it lowers error rates and enhances decision-making. Existing SOC teams are optimized using SOAR. Because SOAR is an autonomous system, the limitations we humans have is completely eradicated.
The alert fatigue factor commonly has an impact on the security analysts' performance at the organization's SOC. Analysts are responsible for managing enormous volumes of threats every day, and they must struggle to distinguish between genuine threats and false positives, which has a detrimental effect on their productivity. Additionally, there is a shortage of cybersecurity talent, which exacerbates the decline in efficiency and the alarmingly high rate of analyst errors. SOAR can truly make a difference in this situation. By analyzing, deciding, and responding to security incidents, SOAR can drive security operations to enhance an organization's overall security posture.
About the author:
Vivek Balaji A is Director at Technology ANLYZ