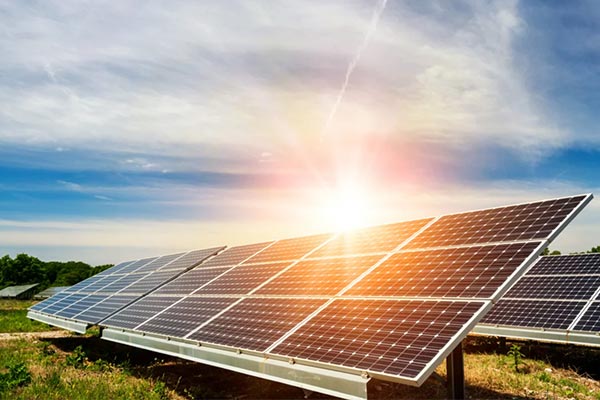 According to Exactitude Consultancy the Global Solar Power Market (SPM) value is expected to reach USD 377.04 billion by 2029, growing at a 7.0% CAGR of Between Forecast Period 2023 and 2029. The growth of the solar energy market is majorly driven by rise governmental provision of impulses & duty rebates to install solar panels and environmental pollution.
Exactitude Consultancy, the market research and consulting wing of Ameliorate Digital Consultancy Private Limited has completed and published the final copy of the detailed research report on the SPM.
The global SPM size is projected to reach USD 377.04 billion by 2029, at a CAGR of 7.0% during the forecast period. The global SPM industry is gaining momentum owing to technological advancement, also termed as green technologies. The energy generation from solar panels is gaining increasing investments by developing economies due to the demand from the manufacturing industry. Furthermore, it offers opportunities to commercial real estate property owners to boost their cash flow by reducing the increasing rents, expenditures, and increase in common areas maintenance (CAM) reimbursements.
The key factors driving the market growth are electrochemical solar cells, dye sensitizers, ultra-thin wafer solar cells, and anti-reflection coating. Thus, growing demand for renewable energy is further expected to drive the global SPM in the near future.
Report Coverage
The report provides qualitative and quantitative insights on the solar power industry and detailed analysis of market size & growth rate for all possible segments in the market. The market is segmented by technology and applications on global as well as regional level. Based on technology, the global SPM is categorized into the solar photovoltaic (PV) and concentrated solar power (CSP) market. Solar photovoltaic is further classified as mono-si, thin-film, multi-si, and others. Similarly, concentrated solar power is categorized as parabolic trough, power tower, and linear Fresnel. Based on application, the market is drilled down into residential, non-residential, and utilities. Geographically, the market is segmented into five major regions, which are North America, Europe, Asia Pacific, Latin America, and Middle East & Africa. The regions are further categorized into countries.
Along with this, the report provides elaborative analysis of the market trends, dynamics, and competitive landscape. Various key insights presented in the report are the recent industry developments such as mergers & acquisitions, and key industry trends.
Solar Power Market Overview
The SPM has been rapidly growing in recent years as a result of increased environmental awareness, government incentives, and advances in technology. Solar power is becoming an increasingly popular alternative to traditional fossil fuel-based energy sources due to its numerous benefits, including lower carbon emissions, reduced reliance on non-renewable resources, and lower operating costs.
According to a report by the International Energy Agency (IEA), solar power is expected to become the largest source of electricity in the world by 2050, accounting for about 27% of global electricity generation. The report also predicts that the SPM will continue to grow at a rapid pace, with installed capacity reaching 600 GW by 2025.
The global SPM is currently dominated by countries such as China, the United States, and India, which have made significant investments in solar energy infrastructure. In 2020, China was the largest installer of solar power, followed by the United States, Europe, India, and Japan.
The SPM is also driven by technological advancements, particularly in the areas of photovoltaic (PV) panels and solar thermal systems. PV panels, which convert sunlight directly into electricity, have become more efficient and affordable in recent years, while solar thermal systems, which use mirrors or lenses to concentrate sunlight to produce steam and generate electricity, have become more cost-effective and reliable.
In addition to the growth of the SPM, there is also a trend towards the adoption of energy storage solutions, such as batteries, which can store excess solar energy for later use. This allows solar power systems to provide reliable and stable power even when the sun is not shining.
Overall, the SPM is expected to continue to grow in the coming years as more countries and companies invest in renewable energy sources and as technology continues to improve.
| | |
| --- | --- |
| Report Attribute | Details |
| Revenue forecast in 2029 | USD 377.04 billion |
| Market Growth rate | CAGR of 7.0% from 2023 to 2029 |
| Base year for estimation | 2022 |
| Historical data | 2018 – 2020 |
| Forecast period | 2023 – 2029 |
| Quantitative units | Revenue in USD Million, volume in units, CAGR from 2023 to 2029 |
| Report coverage | Revenue forecast, company ranking, competitive landscape, growth factors, trends |
| Segments covered | By technology, application, solar module, Region |
| Regional scope | North America; Europe; Asia Pacific; Latin America; MEA |
| Country scope | U.S.; Canada; Mexico; Germany; France; Italy; U.K.; China; India; Japan; Brazil; Saudi Arabia |
| Key companies profiled | Trina Solar, First Solar, Yingli Solar, Tata Power Solar System Ltd, Abengoa, Canadian Solar Inc., Waaree Group, General Electric Company, BrightSource Energy, Inc., SunPower Corporation, Convert Italia, Urja Global Limited, eSolar Inc. Mergers and acquisitions, joint ventures, capacity expansion, significant distribution, and branding decisions |
| Customization scope | Free report customization with purchase. Addition or alteration to country, regional & segment scope. |
Who Should Buy? Or Key stakeholders
Research and development
Manufacturing
End-Use Industries
Research Institutes and Organizations
Regulatory Bodies
Environmental research institutes
National and local governments
Solar thermal system manufacturers and suppliers
National and local governments
Report Benefits
Develop business strategies by understanding the trends shaping and driving the Market.
Drive revenues by understanding the key trends, innovative products and technologies, market segments, and companies likely to impact the SPM in the future.
Formulate effective sales and marketing strategies by understanding the competitive landscape and by analyzing the company share of SPM leaders.
Identify emerging players with potentially strong product portfolios and create effective counter-strategies to gain a competitive advantage.
Track sales in the global and country-specific Market.
Organize your sales and marketing efforts by identifying the market categories and segments that present maximum opportunities for consolidations, investments and strategic partnerships.
Mono-si technology is expected to emerge as the most preferred technology in SPM
Mono-si (Monocrystalline) sometimes is also called a single crystalline that has 15% of operating efficiency. The increasing investments in the solar photovoltaic technology result in growing demand from the industrial & utility sectors supported by decreasing price of mono-si panels act as a significant factor to drive the solar photovoltaic market. Features resulting in increased usage of mono-si solar panels includes space-efficiency, longer shelf life, and highest efficiency rates as it is manufactured using the highest grade of silicon. For instance, Bright Source Energy, Inc. has partnered with General Electric (GE) and NOY Infrastructure & Energy Investment Fund for building a 121 MW solar thermal power plant station in Ashalim, Israel's Negev desert.
The rising demand for renewable energy generation is further expected to drive the growth of the solar power industry. The governments from across the world are encouraging renewable energy sources by introducing efficient and environment-friendly techniques for industrial as well as household applications. Furthermore, the increasing shift of environmentally conscious customers towards green label products are further expected to result in higher demand for solar power generation in the near future.
Key Market Segments: Solar Power Market
Solar Power Market By Technology, 2020-2029, (USD Billion)
Solar Photovoltaic Systems
Mono-Si
Thin Film
Multi-Si
Others
Concentrated Solar Power Systems
Parabolic Trough
Power Tower
Linear Fresnel
Solar Power Market By Application, 2020-2029, (USD Billion)
Residential
Non-Residential
Utility
Solar Power Market By Solar Module, 2020-2029, (USD Billion)
Monocrystalline
Polycrystalline
Cadmium Telluride
Amorphous Silicon Cells
Others
SPM By Region, 2020-2029, (USD Billion)
North America
Europe
Asia Pacific
South America
Middle East and Africa
Key Industry Developments:
March 2022 – Solaria is set to launch its new PowerXT 430R-PL (430-watt) solar panel. The panel will be optimized for next-generation Module-Level Power Electronics (MLPE). These devices can be incorporated into a solar PV system to improve its performance in certain conditions such as in the shade. MLPE devices include micro-inverters and Direct Current (DC) power optimizers designed to improve the energy production of the solar power system.
March 2022- Canadian Solar announced it had signed two 10-year Power Purchase Agreements (PPA) with Axpo Italia to purchase 70% of the energy produced by two solar power plants under development, totaling 84 GWp.
January 2022 – Canadian Solar announced that its subsidiary, Recurrent Energy, LLC, entered into a purchase and sale agreement with Appalachian Power for the Recurrent Firefly Energy solar project in Pittsylvania County, Virginia. The Firefly project will be Appalachian Power's largest solar energy acquisition.
October 2021– Solliance Solar Research, a Netherlands-based consortium, announced that its researchers achieved 29.2% power conversion efficiency on a transparent bifacial perovskite solar cell combined with a crystalline silicon solar cell in a four-terminal tandem configuration. The cell is based on a near-infrared-transparent perovskite cell built by Dutch Organization for Applied Scientific Research (better known as TNO) and Belgian laboratory EnergyVille, along with an 11.4% efficient c- Panasonic developed Si interdigital back contact silicon heterojunction cell. By merging a perovskite top cell with a silicon bottom cell, EnergyVille is targeting a tandem energy conversion efficiency of +30%, which is above the theoretical maximum of silicon solar cells of around 28.
Browse Full Premium Report | Solar Power Market Analysis with Strategic Developments
https://exactitudeconsultancy.com/reports/15075/solar-power-market/#report-outlook