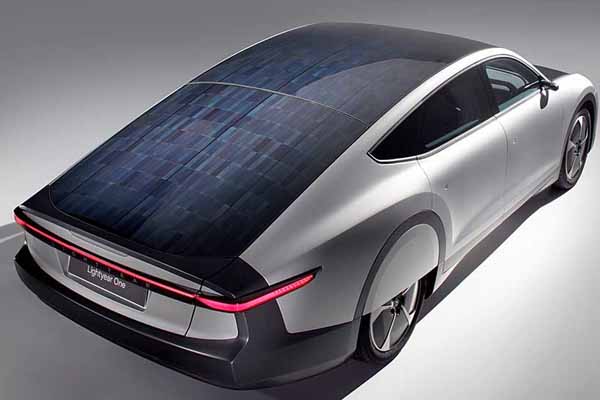 As per a revised report, by market research, and competitive intelligence provider, the global solar-powered car market is valued at US$ 80 Mn and is set to expand at an impressive CAGR of more than 12% over the forecast period of 2021 to 2031.
The growing popularity of self-charging vehicles has prompted the creation of the solar vehicle industry, which has aided the expansion of the solar-powered car business. Manufacturers have been able to produce solar-powered cars and solar-powered commercial vehicles due to the growing demand for alternate fuel vehicles and the desire for pollution-free vehicles. Also, the need to reduce carbon emissions in the environment along with increasing the use of renewable energy is compelling manufacturers to increase their investments in R&D activities and production.
Key Takeaways from Market Study
Monocrystalline solar cells are expected to be one of the key solar panel segments for solar-powered cars.
Sedan cars are anticipated to remain one of the fastest-growing vehicle types for solar power, due to their small and sleek design that improves the efficiency of solar panels that are attached to sedan cars.
Pure electric vehicles are expected to become a high-growth car category, owing to the design of solar vehicles being severely limited by the amount of energy input into the car.
The lithium-ion battery segment is expected to surge in the near future because of high charging-discharging efficiency, high charge density, and light weight as compared to lead-based and other battery types.

Europe is estimated to remain one of the fastest-growing regional markets because of ease of availability of raw material and increase in government incentives for solar powered car production and selling.

"Use of renewable energy in the automotive industry holds significant opportunities for solar powered car demand, as it is an extremely tantalizing idea to reduce humanity's carbon footprint," says a Fact.MR analyst. Increasing monetary and non-monetary incentives are encouraging the adoption of battery-operated solar powered cars. Moreover, the need for sustainable urban mobility and modern transportation is driving the transition from conventional to renewable modes of transport. Solar powered cars are anticipated to have a positive influence on energy security and air quality.
These insights are based on a report on Solar Powered Car Market by Fact.MR.