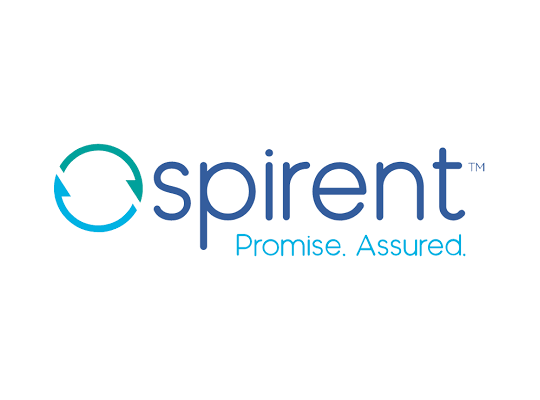 Bangalore, March 06, 2019 – Spirent Communications, the world leader in test, measurement, assurance solutions for 5G devices and networks and ASTRI (Hong Kong Applied Science and Research Institute Limited) participated in a joint 5G demonstration at MWC 2019. In this live demonstration; Spirent Landslide was used to validate the conformance and performance of the 5G standalone core network provided by ASTRI based on 3GPP Release 15.
5G supports massive density of devices of any kind, operating at very high data rates with minimum latency, while making an efficient use of the network's resources. The 5G standalone (SA) mode core network is a new architecture design that supports completely new radio access, network slicing, control and user plane separation, and distributed network functions.
Spirent Landslide emulates 5G devices, user traffic and network functions to test 5G mobile and core infrastructure, ensuring its readiness for successful 5G rollouts. Landslide's emulation and testing capabilities support 3GPP release 13 and onwards, making Landslide ideal for validating the entire evolution path towards 5G. In addition to the extensive 5G testing capabilities, Spirent Landslide also offers individual 5G-related node emulators (e.g., gNB, AMF, UPF, PCF, AUSF, SGW-C, SGW-U, PGW-C, PGW-U, etc.). This emulation option is ideal for lab setups where a 3GPP compliant node is required to complete a test objective.
ASTRI's 5G SA core network consists of a collection of control plane network functions (including AMF, SMF, PCF, AUSF, UDM and more) and user plane function (UPF) with the following key capabilities:
High performance and highly scalable to 200Gbps on a single x86 server, including load balancing
Service Based Architecture (SBA): simplifies service composition using the web-based APIs
Cloud Native: supports container based deployment with centralized logs, alerts and metrics management
Network Slicing: multiple applications can be deployed in its separated logical networks (network slices) in a shared 5G infrastructure
Edge Computing: distributed UPFs allows ultra-low latency and time sensitive usage scenarios
The Landslide 5G testing feature set supports the following 5G validation needs:
High scale 5G device and radio access (gNB) emulation to test both 5G Reference-point-based or 5G Service-based E2E core network architectures (exposing and testing N1, N2, N3 interfaces)
High scale 5G Core nodes testing and emulation (AMF, SMF, UPF)
5G Service nodes testing and emulation (AUSF, UDM, PCF)
Full RAN and Control Plane emulation to test and isolate UPF
Full RAN and User Plane to test and isolate AMF/SMF
Full 5G Core and content emulation for 5G RAN and device testing
Support for complex Native CUPS and Native Slicing topologies
Dr Justin Chuang, ASTRI's Vice President for Next Generation Network, said: "We are excited to collaborate with Spirent to demonstrate the performance and conformance of our 5G network functions based on the latest 3GPP release 15 standards for 5G standalone mode issued in September 2018. Our demonstration is an important step forward in realizing true, standards-compliant end-to-end 5G."
"Our service provider and network infrastructure customers have promised their customers that 5G will bring revolutionary new capabilities such as ultra-low latency and blazing fast data speeds," said Ross Cassan, Sr. Director of Product Marketing at Spirent. "Our joint demonstration with ASTRI shows how we are assuring our customers will be able to keep those promises by leveraging the latest 5G standards."