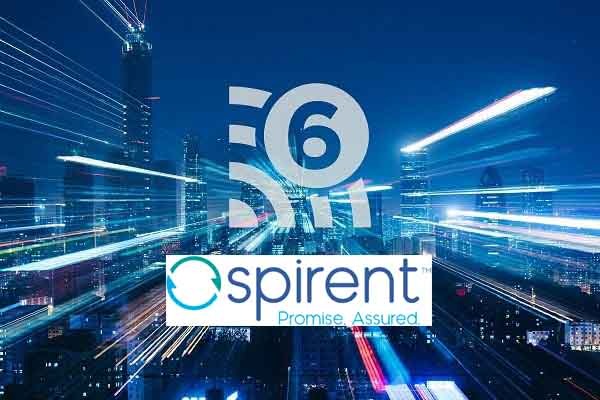 Bangalore – Dec 03, 2018 – Spirent Communications, today announced the availability of Spirent TestCenter WLAN 802.11ax (Wi-Fi 6) testing solution. When combined with Spirent's first-to-market 2.5G/5G BASE-T Ethernet products, it forms the highest performing and the most realistic 802.11ax wireless local area network (WLAN) multi-client emulation and testing tool available on the market today, enabling the Wi-Fi industry to advance the development and deployment of Wi-Fi 6 technology.
Spirent TestCenter WLAN 802.11ax testing solution can be employed for functionality, feature, and performance testing of IEEE 802.11ax Access Points (APs) and end-to-end testing of WLAN ecosystems, including WLAN access controllers and gateways. It emulates a large number of realistic WLAN clients through both the in-chassis 2.5G/5G Ethernet and 802.11ax Wi-Fi test ports to easily achieve multi-Gbps throughput. The solution also provides complete Dynamic Frequency Selection (DFS) testing coverage through the integration of a radar signal emulation tool, to support both RF cabled conductive testing and Over-The-Air (OTA) testing.
"Users expect Wi-Fi technologies to be ubiquitous. The emergence of these latest enhancements such as Wi-Fi 6 allow network equipment manufacturers, service providers and enterprises to scale up their Wi-Fi access points to carrier-grade and enterprise-grade technology, improving capacity, performance, reliability, and security significantly," said Spirent's General Manager of Cloud and IP, Abhitesh Kastuar. "Spirent's new 802.11ax test solution builds on the market leadership the company established in 802.11ac testing, expanding it to the latest standards in Wi-Fi 6 AP, device, and networking."
"By leveraging the 802.11ax chipset from Qualcomm Technologies in their test equipment, Spirent empowers the Wi-Fi ecosystem with key testing features to optimize the performance and functionality of their Wi-Fi 6 routers," said Gopi Sirineni, Vice President, Product Management, Qualcomm Technologies, Inc. "We are pleased to be working alongside Spirent and WLAN Access Point vendors to encourage the adoption of Wi-Fi 6 technology – delivering significant upgrades to the capacity and efficiency of traditional broadband networks to better meet the demands of modern consumers."
"Spirent Wi-Fi test solutions are capable of simulating various combination of endpoints for China Telecom's Wi-Fi portfolio testing, providing a solid foundation for the advancement and deployment of on-going operations for 802.11ax APs," added Bo Gao, Senior Staff Engineer at Shanghai Telecommunications Technological Co Research Institute (STTRI), a Division of China Telecom.
For more information visit: www.spirent.com