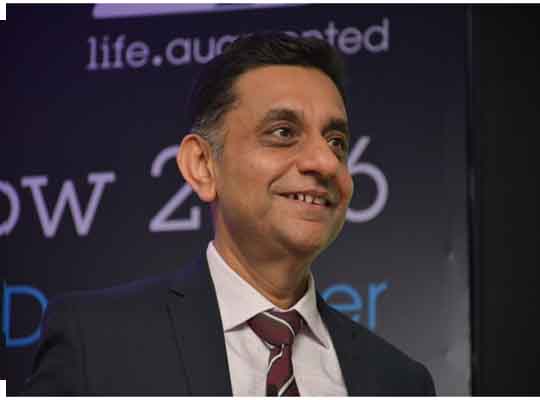 TimesTeche Buzz: According to you what shall be the new technology trends dominating in 2021?
Vivek Sharma : As ST, we see a number of very strong trends. Most of these, like the electrification and digitization in the automotive markets, were already in place before the current global situation, and others, like the industrialization of the IoT and the adoption and integration of Artificial Intelligence into embedded applications, have accelerated by the circumstances in 2020.
TimesTeche Buzz: How ST is contributing with Electrification and Digitization in the Automotive Markets?
Vivek Sharma: On electrification and digitization in automotive markets, ST is seeing the continuation of strong growth in our SiC business – in fact, while that business is taking off in the automotive market, it is moving rapidly into the industrial space. Half of our customer engagements for SiC projects are for Industrial applications. And in digitization, that is being driven by the ongoing trends toward Electronic Control Units (ECUs) and Smart Gateways, as well as the growing demand for multi-application, deterministic, Integrated Controllers for the automotive market to maximize safety and security, where ST just made an announcement with a well-known and -regarded tier-one automotive electronic module supplier. There is also an intense effort toward Level 2 and Level 2+ in Advanced Driver Assistance Systems (ADAS), where we are quite active.
TimesTeche Buzz: What do think on the Industrialization of the IoT? What are the initiatives has been taken for the same?
Vivek Sharma: Industrialization of the IoT, which has accelerated. Here, we're seeing tremendous innovation from our customers and – just to offer a couple of examples, Aura Aware used our FlightSense Time-of-Flight sensors in a social-distancing application and Schneider Electric is using Artificial Intelligence running on ST's leading STM32 microcontrollers in a people-counting sensor that has great value in attendance and building usage applications. We've got many more examples that highlight ST's strong positioning to address these trends.
TimesTeche Buzz: In this COVID-19 time, what will be ST's key focus in 2021?
Vivek Sharma: At ST, we will continue to ensure both the ongoing health and safety of our employees and continuity of our business operations for our customers through the current challenges. These priorities remain of utmost importance for the company.
Then, the focus will remain on continuing to implement the strategic decisions ST Management has made stemming from secular growing market trends and addressing key societal needs. Even with the challenges of 2020, the underlying principles of company's strategy have not changed, and ST remains determined to continue making the company stronger, executing the sales and operating plans, and outperforming the markets we serve.