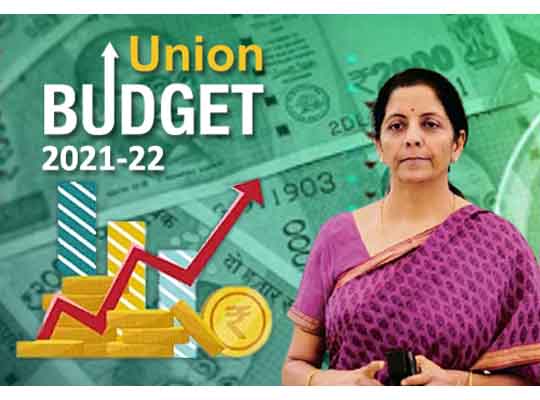 Finance Minister Nirmala Sitharaman presented Union Budget 2021-22 on 01/02/2020. She used a 'made in India' tablet computer to deliver the paperless Budget address. This Budget assumes great significance as it comes amid the novel coronavirus pandemic, which has led to massive economic disruption in India. Given the challenged scenario, the proposed annual budget has witnessed a largely positive reaction.
Tech Highlights

The government has raised customs duty on mobile chargers from Nil to 10 per cent.  
Some sub-parts of phones, including Printed Circuit Board Assembly (PCBA), camera module and connectors will now attract 2.5 per cent customs duty. This will make mobile phones costlier due to customs from April 2021. 
Custom duty on inputs or parts of moulded plastic of charger or adapter of cellular mobile phones is up by 10 per cent from 'nil', while customs on inputs or parts of Printed Circuit Board Assembly (PCBA) of charger or adapter of cellular mobile phones is hiked by 10 per cent.  
Inputs and parts of LED lights or fixtures including LED Lamps will be liable for 10 per cent customs duty from the current 5 per cent.  
Moreover, customs duty on compressor of refrigerators and air conditioners is raised to 15 per cent from the current 12.5 per cent. 
It should be noted that the custom duty slabs for chargers and parts of mobile phones will be applicable starting February 2, but other customs will be effective from April 2021. 
Industry Giants Welcome Union Budget 2021
Rajesh Maurya, Regional Vice President, India & SAARC, Fortinet- "The budget has announced big-ticket projects to add to the digital capabilities with the next general census in the country being the first digital one and along with marque MCA 21 project this is likely to garner massive 'crown jewel' assets in terms of the sensitivity and quantity of data. As these projects are rolled out it will increase the importance of security as the government builds the tools and workflows supporting these services. These projects will need to prioritize solutions such as Zero Trust Access, automated endpoint security, user's awareness training to counter a range of threats, and will also need to ensure that solutions such as software defined networking and multi-cloud services are implemented securely.
The real challenge in securing these digital assets that will continue to be targeted by both criminal and nation state (APT) actors is the availability of skilled resources. Fortinet is committed to closing the cybersecurity skills gap through our CSR training programs. The Fortinet Security Academy Program is provided free by nineteen leading universities in India to equip students with the skills necessary for a career in cybersecurity. By supporting these leading universities in India, we're arming the next generation of security leaders with the skillset and knowledge the industry so desperately needs."
Sanjay Gupta, Vice President and India Country Manager, NXP Semiconductors- "The Union Budget 2021 has been the first-ever digital budget marking a major milestone in the digital journey of India. The budget has put the much-needed focus on Atmanirbhar Bharat and the need to grow the innovation and R&D sector in the country on a sustained basis. We are excited about the announcement of INR 50,000 crores for the National Research Foundation over the period of five years. This will surely boost the overall research and innovation ecosystem of the country. R&D is the lifeline for any organization and any country to continue to prosper in changing dynamic times. In India, we have to focus parallelly on 'design-in-India' in addition to 'Make-in-India' to continue to be ahead of the curve. Looking forward to having more and more companies leverage this increased R&D budget from govt and develop future researchers and Innovators. The voluntary vehicle scrapping policy would play a major part in phasing out the old and unfit vehicles thereby encouraging uptake in environment-friendly means of transport like electric vehicles. Overall, we are hopeful that Budget 2021 will propel India in the direction of becoming a global economic superpower.''
Ramesh Mamgain, Country Manager, India and SAARC, Commvault – "The Union Budget 2021 is sui generis considering that it is India's first-ever 'Digital Budget'. The gesture of doing away with the paper versions of Budget underlines government's commitment towards PM's 'Digital India' vision. A renewed focus on infrastructure would mean accelerated technology adoption, which cannot be accomplished without data privacy measures, propelled by data protection. This approach would help in strengthening India's data protection framework to protect individual information, with investments in key technologies like artificial intelligence (AI) and machine learning (ML) to secure cloud-based infrastructures.
While the capital expenditure on the physical connectivity – road, railway and port – has been highlighted throughout, I am sure that digital connectivity will ultimately become a cornerstone of everything we do in the current times.Overall, it is an inclusive and pro-growth budget, presenting a balanced stance on the pathway to recovery."
Suman Reddy, managing director, Pega India – "As the first budget during recovery of the pandemic, we are optimistic that the slew of measures announced on healthcare and infrastructure will provide impetus to the economy. The agenda to focus on the six pillars including infrastructure, innovation and R&D clearly sets India on a path of recovery.
In a significant break from tradition, Government's Atmanirbhar package focuses on increasing spend towards the creation of jobs and rural development, generous allocations for development schemes, handing more monetary benefits to the common man, and easing rules to attract foreign investments. Enhancing the digital backbone of the country, the announcement on the fintech hub at the GIFT -IFSC and R&D investment of 50,000 crores over 5 years will ensure that the overall research ecosystem of the country is strengthened with a focus on identified national priority thrust areas. The move to establish a National Digital Educational Architecture (NDEAR) in the context of a Digital First Mindset to ensure digital learning, as well as planning infrastructure, will empower the youth of the nation.
Balajee Sowrirajan, Managing Director, Samsung Semiconductor R&D (SSIR) – "We are very optimistic with the focus given on Innovation and R&D being identified as one of the key pillars, I believe 'Design for India' will gain momentum and localization of product designs will lead towards an aspirational and Innovative India. These will lead to the next phase of inclusive growth with increased emphasis on skilling and job creation. Furthermore, with a significant increase in Capex from 4.39 lakh crore to 5.54 lakh crore, the Atmanirbhar Bharat Initiative will be strengthened with more focus on domestic manufacturing and production, laying the foundation for the 5 Trillion Dollar Economy by 2030."
Sudhindra Holla, Director, Axis Communications, India & SAARC – "We are upbeat on the six pillars of the government agenda including focus on infrastructure, innovation and R&D that is all set to strengthen India's power as a global digital hub. We are optimistic by the renewed focus on road safety with advanced traffic management system with speed radars, variable message signboards, GPS enabled recovery vans along with the outlay of ₹ 2.28 lakh crores for developing the highways, roads, and railways. Good to see pertinent steps taken to revitalize the economy with key focus on allocating budget for healthcare, metro railways, ports, airports, and logistics to boost urban infrastructure. These in turn will be stepping stones towards invigorating Smart Cities planning and urban development and help in generating more jobs."
Dinesh Aggarwal, Joint Managing Director, Panasonic Life Solutions India Pvt.Ltd- "While on one hand there is a generous allocation towards the continued fight against COVID and the vaccination drive; on the other side, there is a clear objective of reviving India's GDP growth across all sectors, i.e., agriculture, manufacturing, and services. This was seen in the major fiscal support announced for Farm produce, the PLI scheme of 1.95 Lac crores over 5 years, for boosting manufacturing and the opening of FDI in the Insurance industry up to 74%.Specifically, for the Electrical Construction Materials industry, reduction of import duties on steel flats & copper scrap, long-awaited revision in the labor laws (including women being allowed to work in night shifts) are some of the significant steps that will create a strong export-led economy in the Manufacturing sector.
With special sops in renewable energy, specifically for Solar; the government aims to encourage domestic production by ensuring a uniform policy across the states. Thus, energy generation & domestic Solar module capacity will essentially remain a key area of focus. One expected similar encouragement for EV adoption in India, but perhaps it was not overtly mentioned in the FM's budget speech."
Prashanth GJ, CEO at TechnoBind – "Increased spend on Healthcare and Infra are welcome moves – as this will have a cascading effect on the economy in the medium term. Whether it is Highways or Railways the enhanced allocation is very encouraging. Also interesting is the 'Bad Bank' which will help address the stressed assets through an ARC model. This will help keep the Banking system insulated from the spike of bad loans that are expected now – thereby allowing them to do business as usual by giving the much-needed support of credit in the system. The MSME allocation has been doubled – this too will help SME businesses in general which is a big market for us in the country.
Support for furthering the idea of Digital India is also seen and it is very welcome – encouraging digital payments and the use of AI/ML in governance is exciting. Emphasis on Digital Payment is very good as this will go a long way in bringing in financial inclusion. Provisions in the GST and customs duty rationalization is something we look forward to."
Vivek Sharma, MD – India, Lenovo Data Center Group – "This is a pro-growth, pro-technology budget with a vision to disinvest where required and re-energize infrastructure, healthcare, banking, and agriculture sectors through numerous employment and capital generating reforms. There is a strong focus on Digital India be it through setting a fintech hub at GIFT city, enhancing digital payments and use of AI, ML etc in governance, or making tax appellates faceless and tech enabled – all provide a solid foundation for a forward-looking data-economy."
Pankit Desai, Co-founder CEO, Sequretek – "The much-awaited Budget 2021 has provided a significant push for healthcare, agriculture and rural economy, but unfortunately nothing concrete for startups and the surrounding ecosystem. For the majority of startups, demand remains the same, nothing changes, its business as usual. Forming a one-person company doesn't help startups whatsoever unless they want startups to form a single person company. There is some push for fintech and startups from this sector will stand to benefit, however, the budget did not share anything substantial in terms of ease of doing business, compliance or GST taxation that would make life any different for a cybersecurity company like ours.
I am hoping that the stimulus and other investments that allow the economy to do well, indirectly will support us as we finally serve that economy in some shape and form through our customers."
Shibu Paul, Vice President – International Sales at Array Networks – "The fiscal deficit for 2020-21 was estimated at 9.5% of GDP, the government's aim is to bring it down by 5% of the GDP by 2025-26 which is ambitious and certainly a welcoming initiative. The highlight in this budget is the announcement of the Asset Reconstruction Company and Asset Management Company to help banks tackle bad loans which have been a call by economists for many years. The significance given to the investments and initiatives in the infrastructure development with a few coming under the PPP model will boost the overall development which includes increased investment opportunity from various sectors.
The government's proposal to use data analytics, artificial intelligence, machine learning-driven for the Ministry of Corporate Affairs' database is a boost to the digitalization where the Version 3.0 of MCA-21 includes additional modules for e-scrutiny, e-adjudication, e-consultation and compliance management. Connecting more than 1,000 mandis into E-NAM is an excellent move. Setting up a separate administration structure for ease of doing business would help many organizations from various sectors. The faceless dispute resolution panel would help the citizens by keeping them safe from tax harassment. The importance given to healthcare sector to fight Covid and any future healthcare issues, the stress made in green energy projects like keeping aside Rs 1,000Cr for solar energy and Rs 1,500Cr for renewable energy along with voluntary scrapping policy and the weightage given to education has made this budget wholesome."
Gurpreet Singh, Managing Director at Arrow PC Network Pvt Ltd (Titanium Partner – Dell Technologies) – "Regressive rules had certainly affected the ease of doing business for many organizations and start-ups. However, the government's announcement of establishing a separate administrative structure especially for ease of doing business will help many organizations benefit in the future. Revision of the definition of small companies by raising the capital base to Rs 2 Cr from the current limit of Rs 50 lakh will give a big boost to companies affecting their monetary status. Though not much of changes have been made in terms of income tax slabs, the move to make changes in tax evasion has instilled confidence in common man that they would not be facing tax harassment. Earmarking Rs 1,500Cr for promoting digital mode of payment and changing the tax audit limit from Rs 5Cr to Rs 10Cr will benefit many and will allow transparency. Hiking of FDI from 49% to 74% is a good move. The announcement that the forthcoming census would be digital shows the government's initiative to practice what is being preached. On the other end, the emphasis on education, power and infrastructure sector will support the overall development of the nation."
S Sriram, Chief Strategy Officer at iValue InfoSolutions – "Budget 2021 was positive given the challenge around higher fiscal deficit due to lower income. It is great to see emphasis on growth front keeping fiscal deficit priority low for the next 2-3 years. The key highlights of the budget include additional allocation to health and wellbeing in a Covid ravaged year with Rs 35,000Cr allocation to Covid vaccination with 4 Indian vaccines shortly. It is also great to see 35% enhancement of Government capital expenditure at Rs 5.54 lac Cr to revive economy around Road, Rail and Metro infrastructure. It is encouraging to see focus around disinvestment with 2 PSU banks and 1 Insurance company being planned for the year with Rs 1.75 lac Cr target. FDI in insurance enhancement from 49% to 74% augers well for a country with very low penetration. The voluntary vehicle scrapping policy is set to help auto sector and address the pollution challenges. While Rs 20,000Cr PSU bank recapitalisation looks on the lower side, reopening of IT assessment cases period reduction from 6 to 3 years should give comfort to tax payers on documentation. Planned LIC IPO should set the mood right on disinvestment. The government could have put more money in the hands of people to sustain the recovery along with sops to Business on CapEx investments."
Mr. Akhilesh Chopra, Sales Director at Bluei – "Mobile, charges and power banks can be expensive in the coming times. This is because Finance Minister Nirmala Sitharaman has proposed to increase customs duty (import duty) on mobile phones and power bank sub-parts for FY 2021. The aim is to promote local manufacturing in the country, the rebate on all parts of mobile phones and parts of chargers is being withdrawn.
Now 2.5% import duty will be levied some parts of mobile phones and chargers will now be subject to 2.5% customs duty. Till now, there was no duty on these parts. Increasing custom duty will certainly make it expensive for the companies to procure these mobile parts. To make up for this, mobile companies may increase the prices of mobile and power bank in the coming time. The motive behind increasing customs duty is that the government should manufacture these parts in the country. And the pandemic has provided the center an opportunity to attract global manufacturers and make the country a manufacturing hub emerging as an alternative to China.
Currently, handsets attract a customs duty of 22.5%. Apart from this, display panels, printed circuit boards, mechanics, and die-cut parts also attract a duty of 10%. At present, customs duty has to be paid on the components of the total value of 50 percent of the bill of a mobile phone."
V Satish Kumar, CEO, EverestIMS Technologies – The Union Budget 2021 augurs well for the economy and markets overall. With the aggressive investment, monetization, and recapitalization initiatives, the Government is taking steps towards getting the economy back on the rails. The focus on infrastructure, public transport, and highways will see a jump-starting of multiple tracks of the economy. For the IT Sector, this will translate into an increase in projects, business, and interventions that will be needed to support all these economic programs. Another good move for the IT sector was that the Tax holiday for start-ups has been extended by one year and exemption on capital gains on investment in start-ups extended by one year. India has always been a resilient economy and these efforts will provide the elevation we need to take off and lead in the coming years."
Varun Babbar, Managing Director, Qlik India – "The Union Budget 2021 is truly a balanced and reformative framework that looks forward to bolstering an economy towards faster recovery and growth which was otherwise ravaged by the pandemic. We appreciate the government's vision of an "Atma-Nirbhar Bharat" by providing economic assistance through tax reliefs, incentives and new policies. Continued support in areas like education and technology as well as providing breathing room for startups through initiatives like providing tax relief for one more year will help to kickstart a resilient economy for all industries. The government's allocation of Rs. 1500 crores towards promoting digital modes of payment will also boost India's digital payment infrastructure. Aligning with our focus to provide active intelligence and real-time analytics, the government's allocation for infusion of Rs. 20,000 crores will help to reform the country's surge in digital payments for the post-pandemic future".
Nikhil Rungta, Country Manager, India, Verizon Media – "Taking insights from the learning curve of Covid-19, the government has done well to take appropriate measures to improve the lives of citizens and pave way for economic recovery."
"This is a 'get well' budget with an expansionary outlook and focused on growth. Given the times it might not be a radical budget, but it is practical and thoughtful, which will propel consumption and growth of business. This budget has also rightly signalled the need for greater inclusion in India's workforce. Women being allowed to work in all sectors and in night-shifts with adequate protection, and social security benefits extended to gig workers will provide an impetus for women to step up their contribution towards Aatmanirbhar Bharat."
Vamsi Krishna, CEO & Co-founder, Vedantu – "The National Education Policy has been a strategic move towards guiding the development of India's education. To strengthen the policy further, this Union Budget is focusing on initiatives like National Digital Educational Architecture (NDEA) which will provide a diverse education eco-system for the development of digital infrastructure, educational planning, governance and administrative activities. The complete shift from using assessments to not only judge the cognitive levels of the learner but also using it as an opportunity to identify the unique strengths and the potential, is a student centric approach which will lead to the holistic development of a child and provide them a greater edge, globally. Further, I would like to see more investments & budget allocation to go into the education sector to enhance it with more trending technologies which will make education accessible to students in the farthest corners of the country."
Leo Joseph, Managing Director, Xerox India – "As expected, the core needs of the economy, coming out of a pandemic-hit year, take prominence in the Union Budget 2021. However, long-term, the budget focuses on the D in India – standing for both development and digitization. The progressive budget lays the roadmap for greater digitization in governance. A budget presented and disseminated in a digital format for the first time to a digital census will pave the way for the government to serve citizens through technology and data more seamlessly. The promise of 'minimum government, maximum governance' can only be realized through greater investments in technology and focus on greater R&D and innovation.
and physical platforms, Xerox delivers a seamless, secure and sustainable experience. Whether inventing the copier, Ethernet, the laser printer or more, Xerox has long defined the modern work experience. Learn how that innovation continues at xerox.com."
As we see the Budget has got a very positive reaction from the tech industry giants, the Union Budget 2021 for the upcoming fiscal year starting April 1 is expected to bring several announcements regarding the technology sector. Many reports suggest that we can foresee several reforms in the telecom and technology sectors. The Finance Minister also launched the Union Budget Mobile app which can be used by other ministers, as well as, the general public to access all the documents related to the annual event.