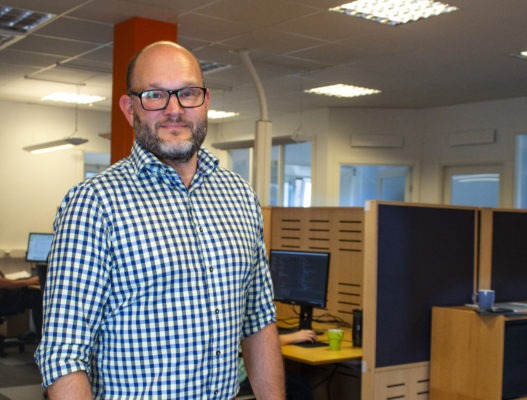 Sep 10, 2019 – I am very pleased that our customers becomes a part of TelliQ AB. Their product range and industry knowledge in the fields of internet of things and connected vehicles will provide our customers with good and modern solutions and products. We look forward to seeing our customers become part of TelliQ, says Åsa Eklund, CEO of Axtech.
TelliQ has developed a lot in recent years and strengthened its position in the market. Through the investment in Axtech, TelliQ AB gains a stronger foothold in the Gothenburg region and takes a more stable position in the market. Initially, the number of customers is increasing by 20 percent, but efforts are constantly being made to continue the growth.
It is with great pleasure that we welcome all new customers to TelliQ. The acquisition is an important strategic decision that strengthens TelliQ on the market, says Joakim Lindqvist, CEO of TelliQ.
TelliQ is a company that specializes in complete digital vehicle systems and services for modern vehicle fleets. They were founded in 2002 under the name Arkub AB and were one of the first companies in Sweden to specialize in telematics. TelliQ develops and offers web-based services and solutions, which provide decision support, simplify everyday life and increase the profitability of companies where vehicles, machines and plants are an important part of the business.
Axtech is a Swedish-owned company located in Gothenburg that specializes in GPS-based communication and GPS tracking. They have been selling GPS-based alarms since 2003 and have since 2007 developed their own hardware and software. Axtech launched its first product in redknows MiniFinder in 2008 and has since then launched several alarms and fleet management products.