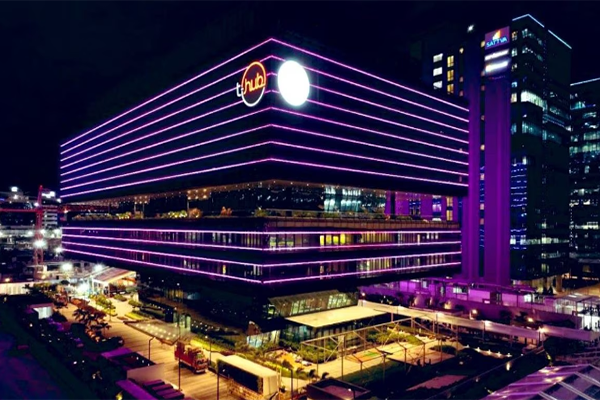 T-Hub announce their collaboration through a groundbreaking agreement. This strategic partnership aims to strengthen collaborations and partnerships among corporates, startups, academia, and the broader Web 3 community, highlighting the crucial role of collective efforts in driving innovation and growth within the decentralized web landscape.
The partnership entails a shared commitment to accelerate the adoption of Web 3 technologies, empowering startups to leverage the expertise, experience, and resources of established corporates. Through this synergy, startups gain invaluable mentorship, access to new markets, and funding opportunities, while corporations' benefit from the agility, innovation, and fresh perspectives that startups bring to the table.
As T-Hub and Broadridge embark on this collaborative journey, they join hands to share their learnings and outcomes with the Web 3 community. The initiative aims to nurture talent and disruptive ideas that will revolutionize various sectors, including finance, supply chain, healthcare, and others. The agreement will serve as a guiding principle for future collaborations, enabling stakeholders to make informed decisions, mitigate challenges, and maximize the positive impact on the ecosystem.
Mahankali Srinivas Rao, CEO of T-Hub, said, "We are honored and elated to join forces with Broadridge, a renowned global powerhouse. Together, we eagerly embrace the boundless potential of Web 3 technology, empowering our startups with innovative tools to elevate their ideas to unprecedented heights."
German Soto Sanchez, Chief Strategy Officer, Broadridge, said, "We are excited to collaborate with the world's largest incubator T-Hub, which has a proven track record of creating robust acceleration programs that support Web 3 startups. This is a great opportunity for us to work with innovative startups and help the ecosystem grow. We believe that this collaboration will help us stay at the forefront of innovation and provide our customers with the best possible solutions. We recognize the importance of Web 3 and its potential to transform industries and create new opportunities for businesses."
"We are excited to partner with T-Hub to help startups develop and launch Web 3 products and services," Sheenam Ohrie, Managing Director – Broadridge India, added. "Web 3 is a rapidly growing space with the potential to revolutionize many industries, and we believe that this collaboration will help entrepreneurs build successful businesses in this new era. We are particularly interested in working with startups that are developing innovative solutions in the areas of decentralized finance, non-fungible tokens, and other digital assets. We believe that these are some of the most promising areas of Web 3, and we are excited to support the ecosystem."
The scalability of such initiatives holds immense promise for the future, as it fosters a sense of responsibility and collective effort in shaping the decentralized web landscape positively. By coming together and supporting startups and academia, corporations can actively contribute to the growth of Web 3 and foster an environment conducive to innovation.