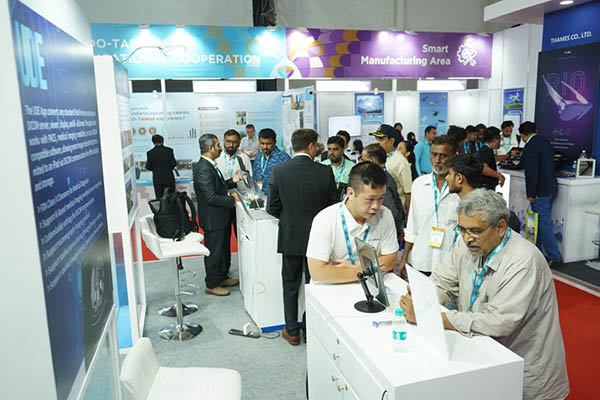 The 6th edition of the Taiwan Expo India 2023 encompassing exhibitions and networking events came to a glittering finish after three packed days of business interactions, product displays, events and networking. The Expo had over 15,000 visitors from varied industry verticals and businesses including budding entrepreneurs, SME owners and city patrons at large, resulting in over $75 million in business opportunities.The three-day Expo (Oct 5 -7, 2023) themed on the concept of 'Explore Taiwan in India' was inaugurated by James C.F Huang, Chairman, Taiwan External Trade Development Council (TAITRA) along with Shri Devendra Fadnavis, Deputy Chief Minister, Government of Maharashtra, at a glistering opening ceremony alongside other Taiwan and India Excellence dignitaries. The Expo had 6 themes, 7 pavilions on display across key categories like Smart Manufacturing, Smart City, Smart Medical, Smart Agriculture, Smart Lifestyle and EV.
Taiwan expo leveraged the power of social media to effectively convey information about high-quality Taiwanese products to a broader audience of Indian consumers. Three prominent Indian social media influencers were invited to interact with the exhibiting companies and create unboxing videos of products, significantly enhancing the impression and value experience of Taiwanese products among the Indian consumer public.
Organized by the International Trade Administration (TITA), Ministry of Economic Affairs and TAITRA, Taiwan Expo is its flagship exhibition to fortify the ties between Taiwan and the ASEAN countries including India. It is testament of Taiwan's strong and long-term commitment in promoting bilateral trade relationship with India. TAITRA stated that the significant surge in visitor turnout and potential business opportunities this year has left exhibitors with a profound sense of India's booming business prospects. TAITRA also announced that the Taiwan Expo will continue to be held in the coming year (2024) and extends a warm welcome to Indian citizens to visit.