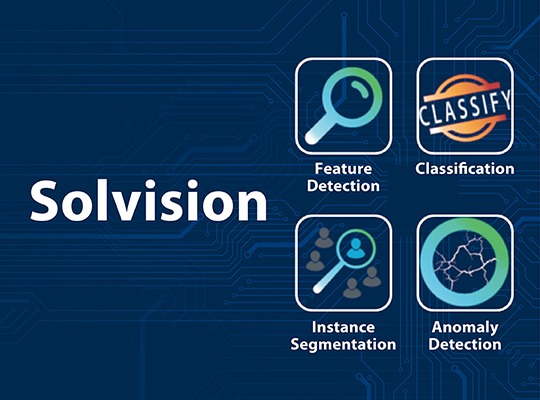 Taiwan – Due to the threats of global competition and COVID-19, rapid changes in market demand and a shortage of labor, global manufacturers must consider how to maintain quality and shorten lead times. Therefore, it is vital to improve production efficiency and introduce automation. As the pandemic has been ebbing, countries are gradually lifting lockdowns and people are resuming work, which is expected to increase smart machinery demand. According to the survey by marketsandmarkets.com, the compound annual growth rate in the global smart manufacturing market is 12.4%, and volume is expected to increase from US$214.7 billion in 2020 to US$384.8 billion in 2025.
Taiwan's smart machinery industry combines Taiwan's strong ICT strength and precision machinery technology, thereby facilitating smart production solutions. It is the best choice for global manufacturers to improve production efficiency and build smart factories. Specifically, smart production solutions include production, automation equipment, equipment network data collection, manufacturing operation management, and more. Such solutions can monitor production, quality, equipment and logistics, effectively achieve stable production and accomplish intelligent manufacturing. ManyTaiwanese machinery companies have introduced smart production solutions, such as Taiwan Excellence Machinery award-winning companies Delta Electronics, Solomon and Chin Fong Machine.
Facing The growing trend towards production line automation and factory intelligence development, Delta Electronics has developed The Production Management & Visualization Platform(DIAMMP), based on years of manufacturing industry experience and a deep understanding of clients' needs. This platform can be applied to digital monitoring and management of production lines, equipment and production, and it can provide information including production progress, real-time monitoring of equipment operation status, utilization rate analytics, preventive maintenance, alarms, anomaly analytics, and history logs. In addition, DIAMMP can present corresponding monitoring data for different intervals and time periods with various reports and analysis charts to assist managers, and can control the operation status of production lines and equipment, as well as providing immediate abnormal or preventive maintenance warnings to avoid equipment shutdown out of the blue. In a nutshell, the platform can improve overall production, management efficiency, and production quality.
Solomon's Solvision intelligent detection solution is a set of leading integrated recognition functions including "recognition", "positioning", "grading (classification)", "character recognition" and "measurement". Solvision can self-learn like humans. When you input the sample image and mark its issues or features, Solvisioncan quickly identify various defects, missing parts and other features, and it is compatible with more than 20 well-known industrial robot arm brands and major PLC manufacturers around the world. Theirsolution helps customers save a lot of time and costs, and achieve a high return on investment (ROI).
iFormingPMS, created by the world's fourth largest power press manufacturer Chin Fong Machine,is a set of intelligent forming solutions to help the stamping industryhandle AI equipment and improve the application of big data collection and system integration.This can help to achieve real-time monitoring,enable intelligent production scheduling and order delivery forecasts there by improving productivity.On top of that, the predictive maintenance notification and mold life prediction function extends the equipment service life. Therefore,it successfully transforms traditional stamping factories into smart factories.
The Taiwan Excellence Award is regarded as the Oscar of Taiwanese industry.The award–winning products are promoted worldwide in many ways including exhibitions and press conferences.In response to the digital era, the 360-degree 3D modeling"2020 Taiwan Excellence Smart Machinery Industry Virtual Pavilion"has been created to display 60 Taiwan Excellence Award-winning products from 50 top brands. These products include automation equipment, machine tools, electronic process machinery, and precision parts, which show innovative technologies and solutions in industrial production.
Buyers can review these products anytime and anywhere online. (https://www.taiwanexcellence.org/en/smart_machinery)