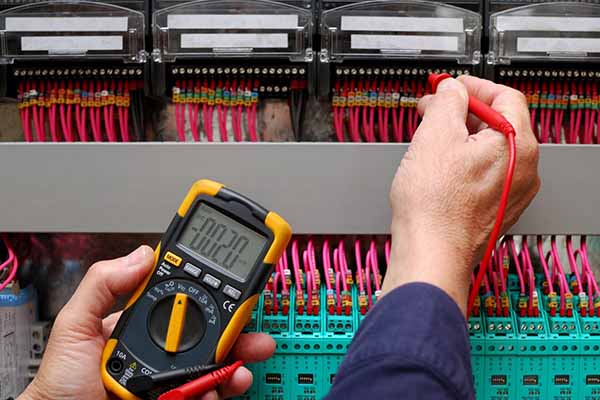 India Test and Measurement Equipment Market was valued at USD390.77 million in 2022 and is anticipated to project robust growth in the forecast period with a CAGR of 4.33%.
Test and Measurement Equipment comprises tools, gauges, instruments, devices, and systems which are used to inspect, test, calibrate, and measure numerous mechanical parameters.
The test and measurement equipment are used across a wide variety of fields that includes electronics, research labs, material analysis, manufacturing, and particle analysis along with the particle analysis testing that includes particle counters, size analyzers, shape analyzers, surface energy analyzers, and zeta potential analyzers.
Growing Consumption of Electronic Devices
The usage of electronic devices has increased in India under the Digital India program. All electronic devices and equipment must pass an authentication test before being sold on the market. The requirement for test and measurement equipment in electronic production facilities will increase as electrical and electronic devices are used more frequently.
The use of testing and measurement equipment, which helps to notice any potential harm that can occur during the manufacturing process, improves the quality of the product and the brand value of the company using it. In this regard, it is anticipated that the market for test and measurement equipment in India would expand quickly throughout the forecast period.
Growing Demand for Safe and Quality Checked Home Appliances
Given the steadily expanding pace of data consumption, it is expected that consumer electronics sales would rise soon, which will likely lead to an increase in the market share for test and measurement equipment. Industrial expansion is being supported by improvements in residential technology. To fit the straightforward lives of tech-savvy clients, manufacturers are constantly developing and improving smart home appliances
Rising 5G Technology for Gadgets
As electronic goods continue to reduce in size, test and measurement equipment are getting increasingly compact and user-friendly. The measuring times are reduced, and the results are more precise. New technologies such as 5G, IoT, M2M, and others are being evaluated using the most modern T&M equipment.
On the interior, modern T&M equipment is more intelligent, making the measuring procedure simple and rapid. Many T&M instruments are supported by both heritage and current technology, making them less expensive.
Many T&M devices support both traditional and cutting-edge technologies in a single unit. These instruments also offer USB, LAN, and Bluetooth interfaces, which make data exchange and transfer easier and faster.
Adoption of IoT and ML in Testing Devices
Adoption of cutting-edge digital technology from the present, such as semiconductor device manufacturing volume, machine learning (ML), or even the Internet of Things (IoT).
Further advancement in this area is probably one of the most crucial factors determining the main trends and changes in the test and measurement equipment market during the projected year. India is progressing as a result of the effective access to real-time work monitoring provided by cutting-edge solutions like Artificial Intelligence (AI).
The Indian government has begun several projects after realizing the importance of the shift to a digital economy. The manufacturing sector and the digital economy have seen significant government investment, and programs like "Make in India" are successfully supporting the growth of several industrial firms in the area, which promotes the use of cutting-edge technologies. As a result, it is anticipated that the test and measurement equipment market in India will grow.
Competitive Landscape
Company Profiles: Detailed analysis of the major companies present in the India Test and Measurement Equipment Market.
Keysight Technologies India Private Limited
Rohde & Schwarz India Private Limited
Ni Systems (India) Private Limited
Yokogawa India Limited
Anritsu India Private Limited
Fortive India Private Limited
Viavi Solutions India Private Limited
Advantest India Private Limited
Texas Instruments (India) Private Limited
EXFO Electro-Optical Engineering India Private Limited.
Endress + Hauser (India) Private Limited
For more information about this report visit https://www.researchandmarkets.com/r/q2ircl