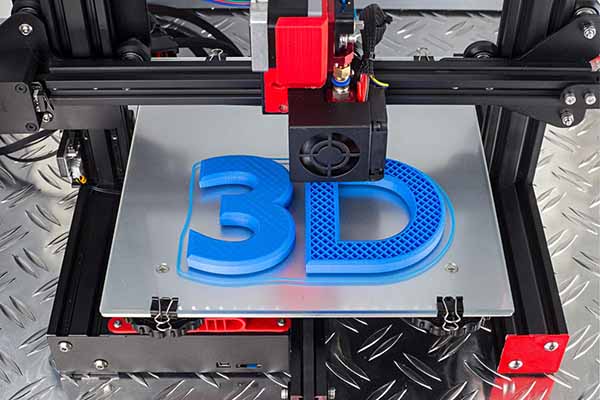 The industrial 3D printing market has recently undergone a number of interesting evolutions. According to reports, the 3D printing India market is growing at 20% every year. It is expected that the 3D printing market will jump from $12.6 billion (in 2020) to $37.2 billion in 2026. Some of the key industries that will be the biggest beneficiaries of this technology are automotive, electronics, healthcare, and aerospace.
Below is a list of companies that are key players in the 3D printing industry:
Amace
With a firm belief in the potential of AM and a vision to promote this technology and make it more accessible, Amace solutions was formed in the year 2018. Amace comes with a pedigree of over 4 decades in machine building and is now well poised to be one of the first Indigenous Manufacturers of Metal-based Additive manufacturing machines.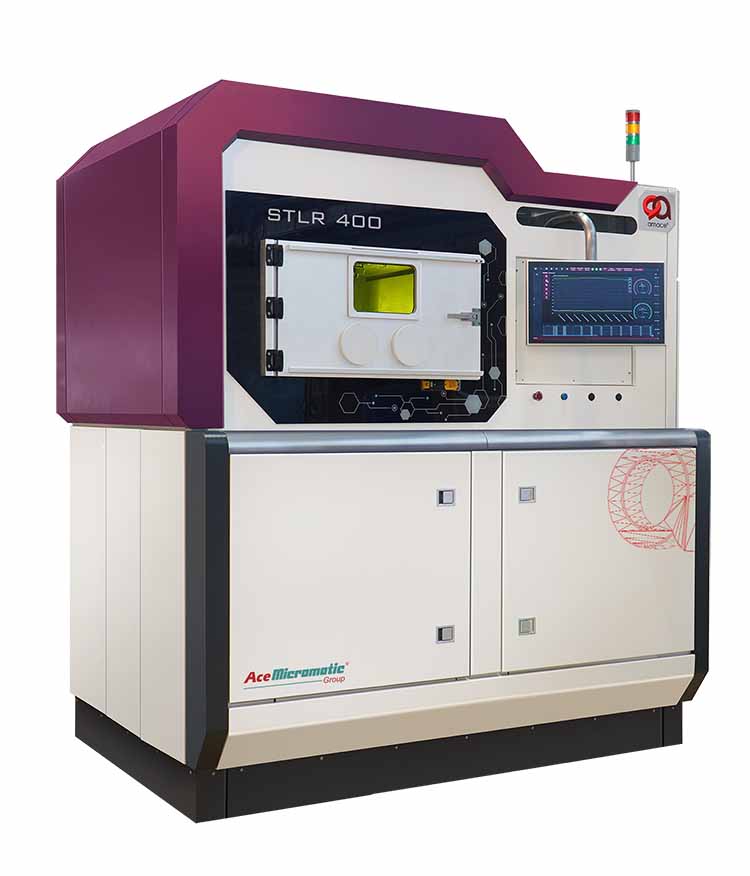 Their smart products like STLR-400 have large build volume, dual 1000W lasers, and smart and intuitive controls for better productive and efficient working. The machine based on Selective Laser Melting (SLM) can produce parts from a large range of metals and metal alloys including stainless steel, titanium, Inconel, aluminium, maraging steel, nickel alloys etc. These materials cover the needs of most industrial applications, from aerospace, defence to medical and general engineering.
Intech Additive Solutions
Intech Additive Solutions – a pioneer in additive manufacturing services since 2012 is recognised by 'Wohler Report-2015' as being one of the first service providers of 3D Metal printing in India. With a rich expertise in providing complex solutions for 3D printing of Aerospace, Automotive, General Engineering, Medical and Tool & Die parts, Intech Additive Solutions produced India's first Metal 3D printed Micro Jet Engine 'MJE20' in 2017.
Intech Additive Solutions' IFusion SF1 is India's first indigenously designed and developed Metal 3D Printer is integrated with inhouse developed Build process software – AMBuilder' & 'AMOptomet – parameter optimising software'. Intech is the only OEM to provide its own software with its Additive Manufacturing equipment and provides users with an end-to-end solution for all the additive manufacturing needs.
Markforged
Markforged was founded in 2013 on the belief that additive manufacturing can transform how entire industries operate. Their special platform The Digital Forge is cloud-based, AI-powered, and always improving. It combines software, 3D printers, and materials to be seamlessly connected. Their Metal X System is an accessible end-to-end metal 3D printing solution for functional metal parts. Other 3d printers include Onyx Pro, Onyx One, X5, X7 etc. to name a few.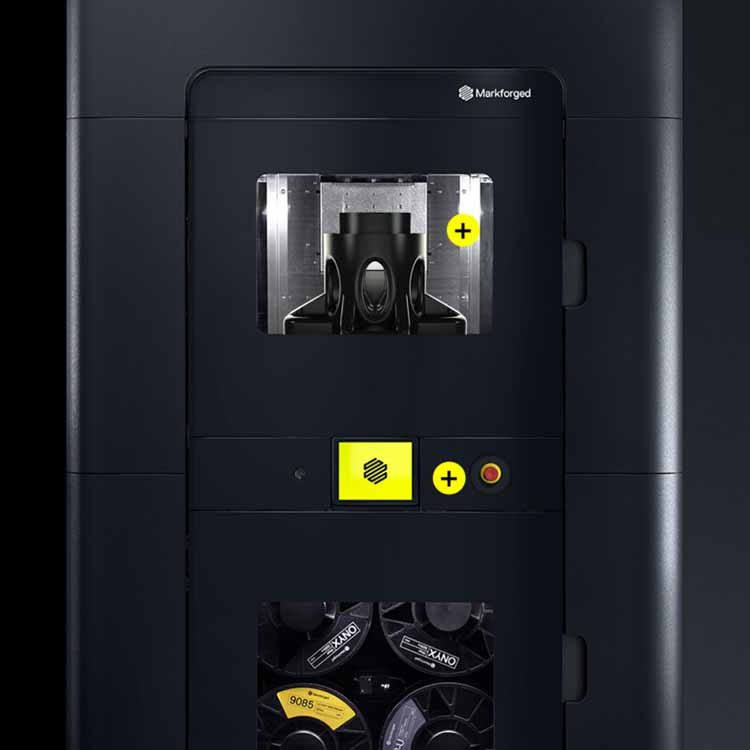 Markforged uses powder binder jetting and considers it to be a highly scalable additive manufacturing technology for production-grade parts using a variety of metal materials. Digital Metal's solution is designed to provide high-precision, best-in-class part quality and reliability. Powder binder jetting complements the existing Digital Forge offering and will expand Markforged's addressable market by solving new customer problems.
Desktop Metal
Desktop Metal's creative engineering minds have matched real production-capable 3D printing technology with performance materials and chosen applications and technologies to help drive the next generation of AM. To achieve this aim, the brand achieved speeds and prices comparable to traditional production, as well as unprecedented levels of uptime and dependability.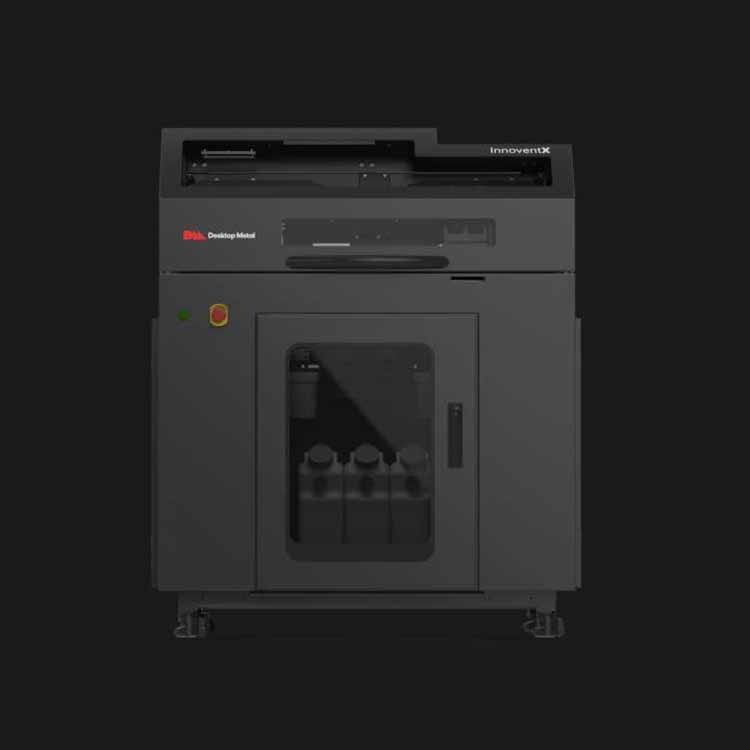 Desktop Metal's X-Series family of scalable 3D printers — the InnoventX, X25Pro and X160Pro — uses Binder Jetting Printing Technology along with Triple Advanced Compaction Technology for an excellent surface quality and speciality materials, including both metals and ceramics.
3dSystem
3dSystems raises the bar with experienced additive manufacturing solutions and consultancy that improve on the present and make new ones viable. Founded in 1986, and headquartered in Rock Hill, South Carolina, the company promises to provide creativity, performance, and dependability to every interaction, enabling clients to build products and business models never before imagined. Their one-of-a-kind combination of hardware, software, materials, and services enables each application-specific solution to be powered by the knowledge of their application engineers, who work with clients to alter how they provide their goods and services.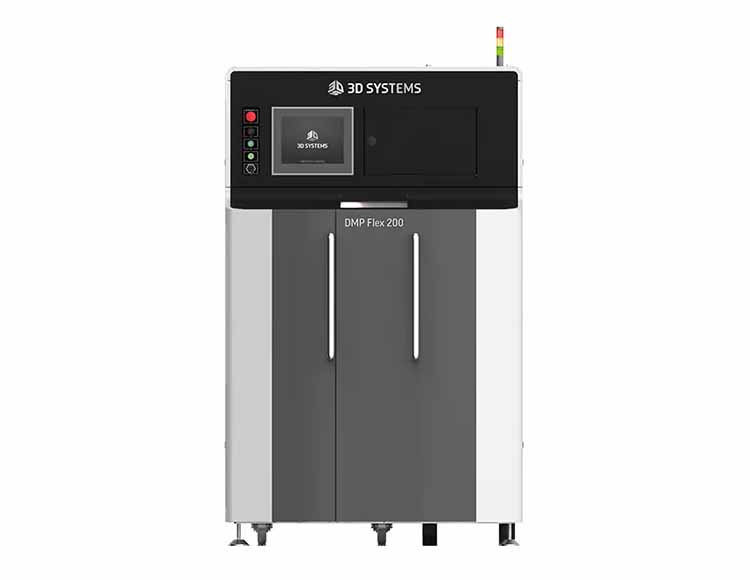 The brand's solutions like NextDent 5100 and DMP Flex 350 target a wide range of advanced applications in healthcare and industrial areas such as medical and dentistry, aerospace and military, automotive, and durable goods.