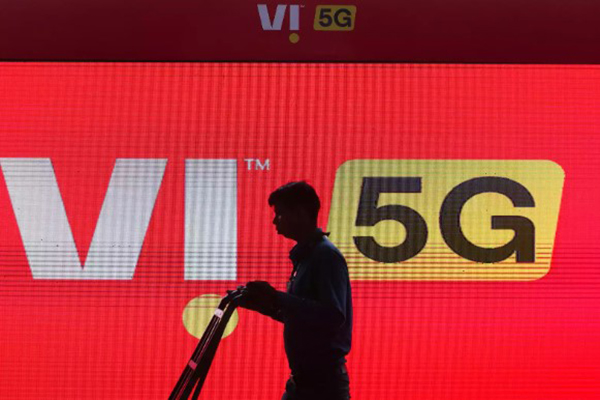 Under the leadership of Hon'ble Prime Minister Shri Narendra Modi, India is at the forefront of the Industry 4.0 revolution driven by increased IoT adoption. Organisations across industries are increasingly adopting IoT practices. As per a NASSCOM report, India's IoT market is projected to reach US$15 billion by 2025. However, the industry does face operational challenges such as device network compatibility, remote device configuration etc. and ecosystem challenges such as fragmented ecosystem preventing businesses to scale. Addressing this concern, the Bureau of Indian Standards (BIS) has mandated OneM2M as the National IoT Standards for Interoperability of IoT devices.
As a leader in the IoT  segment and a committed partner to the Government of India's mission of accelerating IoT adoption in India, leading telecom operator, Vodafone Idea (Vi) in partnership with C-DOT (Centre for Development of Telematics) is offering a first-of-its-kind IoT Lab with the common vision of promoting standardization and interoperability in the IoT ecosystem. Since its formation in Dec'22, we have tested more than 50 devices across industries like automobile, utility, BFSI, Logistic and more. In order to promote proliferation of oneM2M standards which has been adopted as national standard for IoT solution design by BIS, the lab tests and certifies compatibility with oneM2M standards as well. In a nutshell, this IoT lab not only validates network performance as per device, but it also helps certify solution interoperability.
This Lab-as-a-Service initiative from Vi Business, the enterprise arm of Vodafone Idea, is equipped to test 175+ scenarios that include network and functional testing, field testing, application testing, compatibility testing, oneM2M standard testing and more. It can also test 30+ diverse use cases across industries, such as AMI, Connected Car, POS, VTS and more. The lab has the capability to test a wide spectrum of ecosystem components ranging from device, modules, SIMs, application, firmware, and more.
This lab acts as an IoT ecosystem orchestrator and brings all stakeholders together to ensure seamless IoT experience. The Vi C-DOT IoT lab runs an exhaustive test plans on all devices and ensures no bug goes unresolved by collaborating with component designers. Until today 5 devices have been certified as "network ready" by this lab. Now, Vi C-DOT IoT Lab is also testing 5G and NBIOT devices.
Elaborating on the efforts of Vi IoT Lab for nurturing the IoT ecosystem in India, Arvind Nevatia, Chief Enterprise Business Officer, Vi, said, "Vi as the leader in the IoT segment is committed to its adoption across industries. We are pleased to share that Vi IoT Lab in partnership with C-DOT has enabled its partners with the right IoT deployment especially bringing standardization and interoperability. We are delighted to further strengthen this partnership by establishing 'centre of innovation' which will bring synergies between Startups and the M2M/IoT Industry. This collaboration is a reflection of our ongoing efforts to improve the domestic IoT ecosystem while contributing to the growth of the Indian economy."